12 DIY Crochet Sunflower Pattern (Check the Video)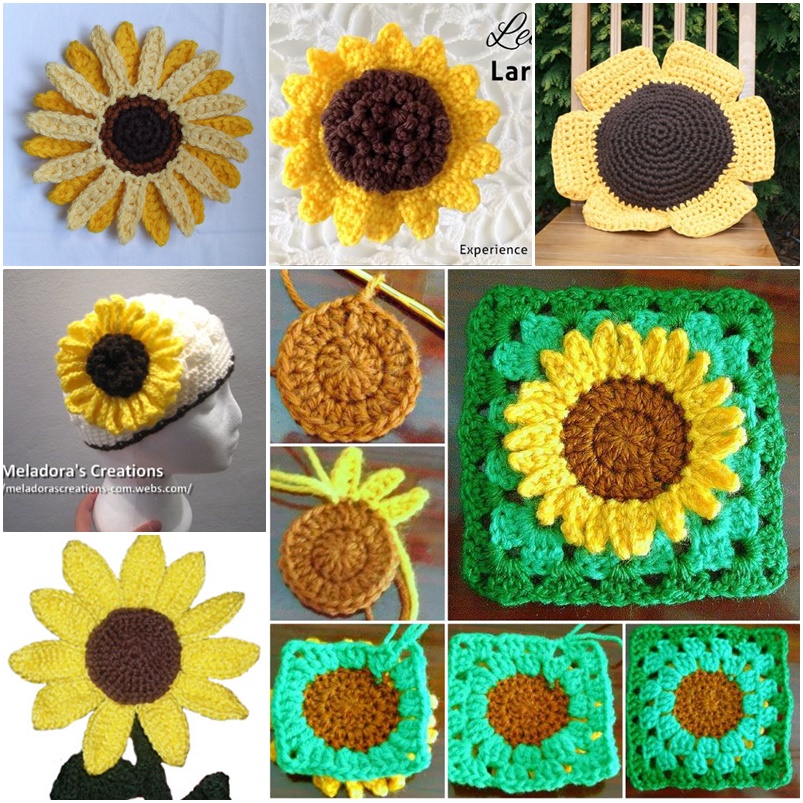 I think sunflowers are one of the most beautiful flowers in the garden. Their smiling faces, which follow the movement of the sun, remind me to always look for the bright side of every circumstance and to turn my back on dark days.
Sunflowers are seasonal, but not in your house. We love bright and cheery sunflower, here collect some free crochet pattern, you can use to create blanket, pillow cover or hat to bright your life. Enjoy a burst of spring all year!
CHECK THE VIDEO BELOW
12 Sunflower Pattern