15+ African Flower Crochet Boots Ideas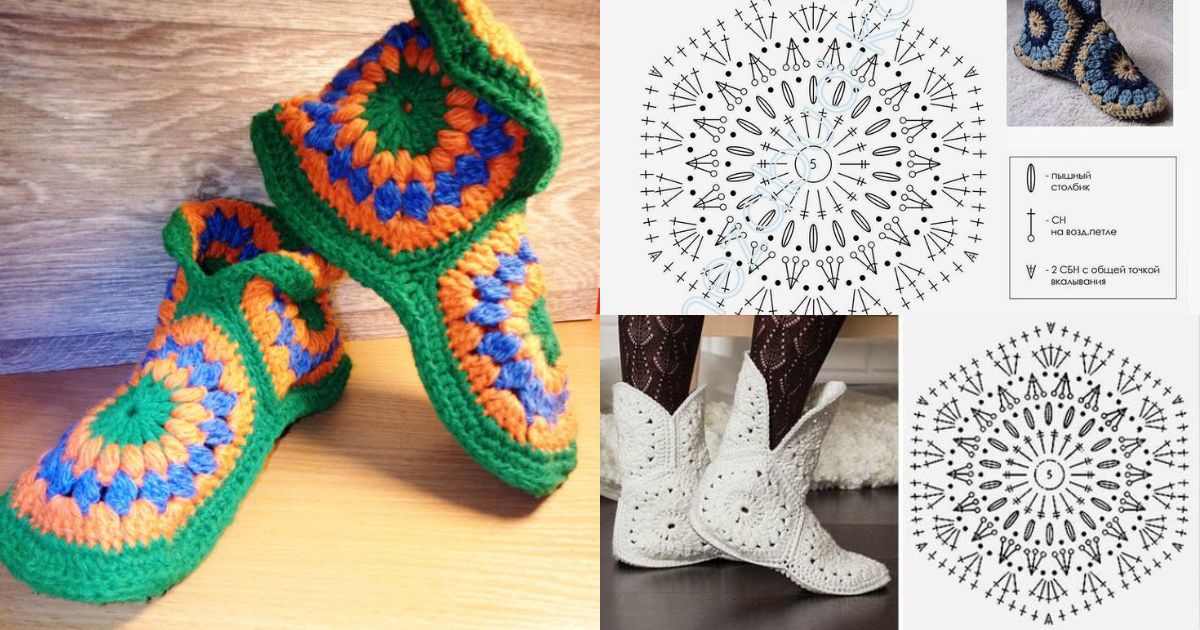 Crochet African Flower Boots are wonderful.
Crochet boots are a wonderful option for those who like to crochet and also have warm feet, but with style.
There are many ideas and models of crochet boots, with different styles and for all tastes, but today our inspiration is crochet American flower boots.
African Flower Crochet Boots ideas
The possibilities are many and the idea starts with crocheting frames or hexagons to assemble your boots.