Autumn Leaf Shawl (FREE PATTERN)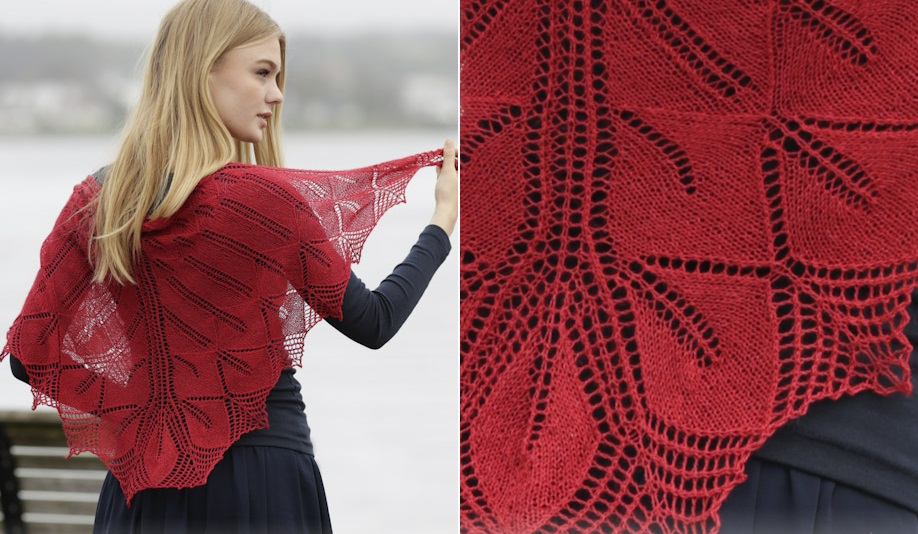 Today we want to show you how to knit beautiful, elegant and womenly autumn leaf shawl.
This shawl as you can see on picture is very attractive and you can wear it at classic and at casual clothing. If you don't like red color you can choose blue, black, white, yellow or other color.
This shawl will make your look perfect in many situations. Not an easy pattern but we want you to try and knit with your hands. You will not regret and you will love this shawl.