Crochet is a very versatile art that allows you to do a lot of beautiful work. The baby clothes and shoes in crochet are just wonderful.
There are many ideas and models of baby shoes in crochet, but our suggestion today is a little different because it includes a super trend, the fringes.
Today we show you how to crochet baby moccasins made with fringes.
See also:Baby Loafers Moccasins Crochet (VIDEO & FREE PATTERN)
Crochet Indian Style Booties
A simple and wonderful idea that will make the little ones irresistible.
Baby moccasin crochet with fringes ideas
Here are some ideas and models of baby moccasins in crochet with fringes.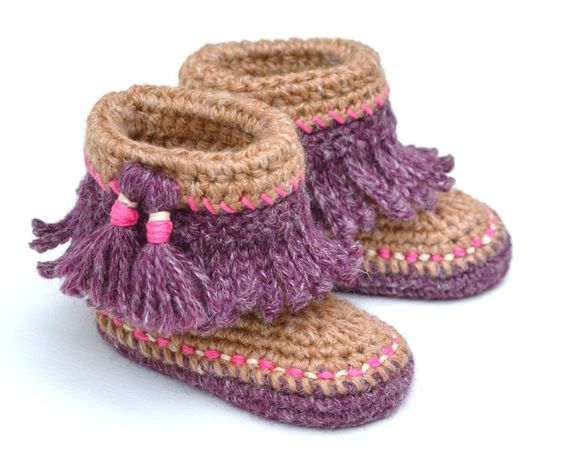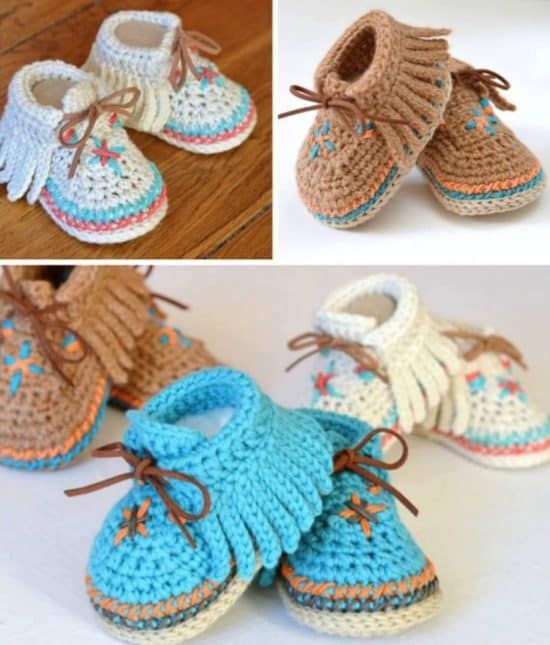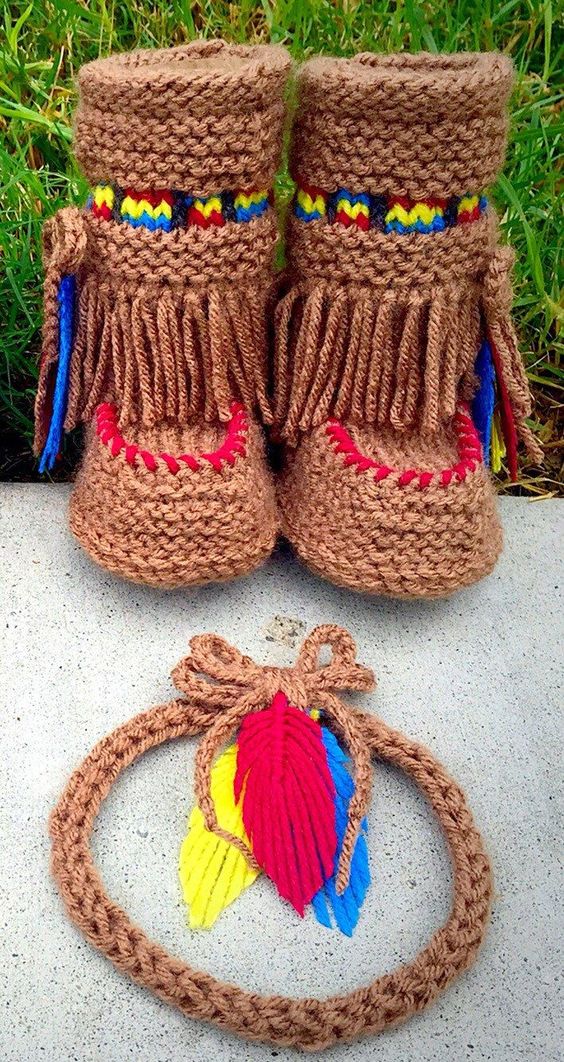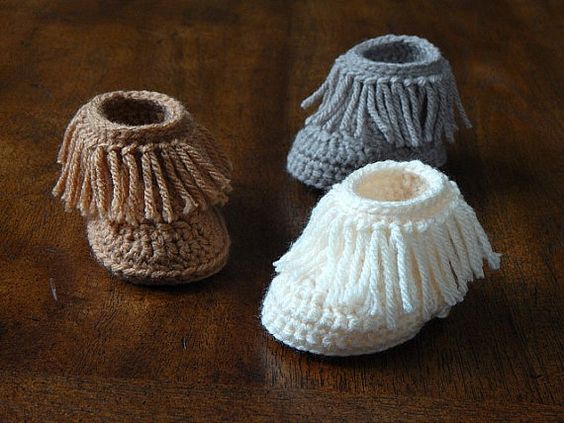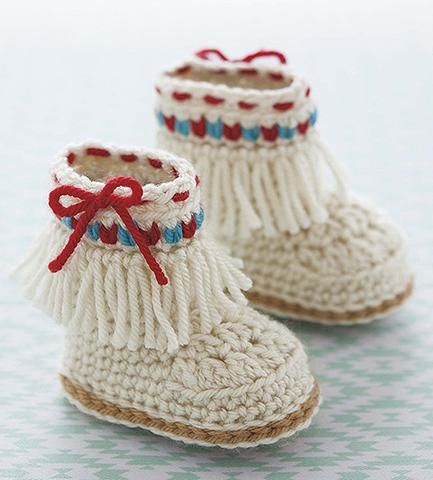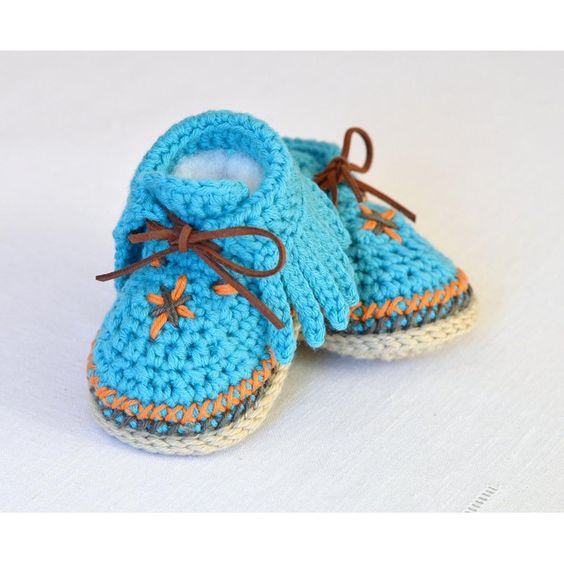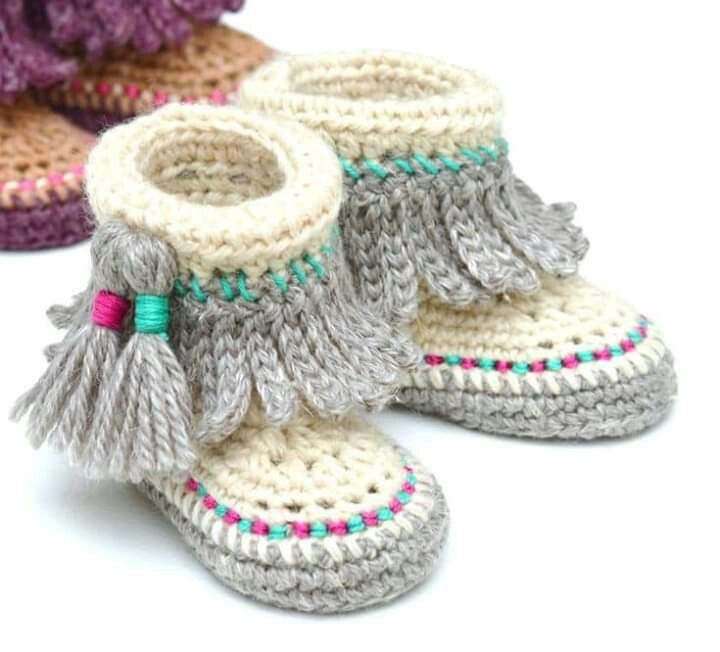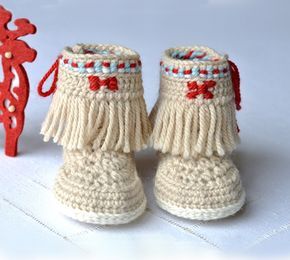 From pinterest.