Beehive Crochet Baby Dress And Hat (FREE Pattern)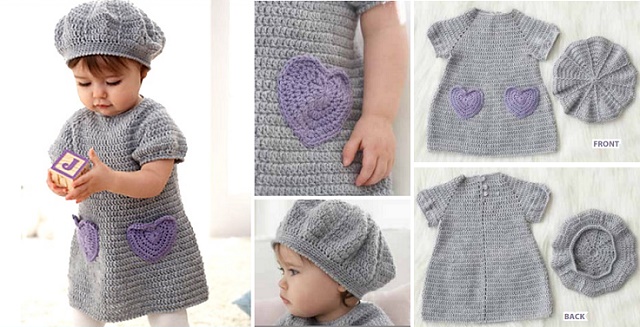 Wouldn't you prefer a simple outfit for your kid that you can literally make yourself instead of the glamorous and rather kitschy clothes available in the shops?
The DIY crochet project we suggest is a perfect example of why the handmade alternative is becoming so popular: it looks great! The Beehive Baby dress and hat will turn your little girl into a princess in the making. The dress is simply adorable, giving an extra amount of cuteness to your loved one!
It's fit for a kid between 6 and 18 months. The dress is worked in one piece beg at neck edge, with its center back having an opening for buttons.