Candle Holder Crochet Pattern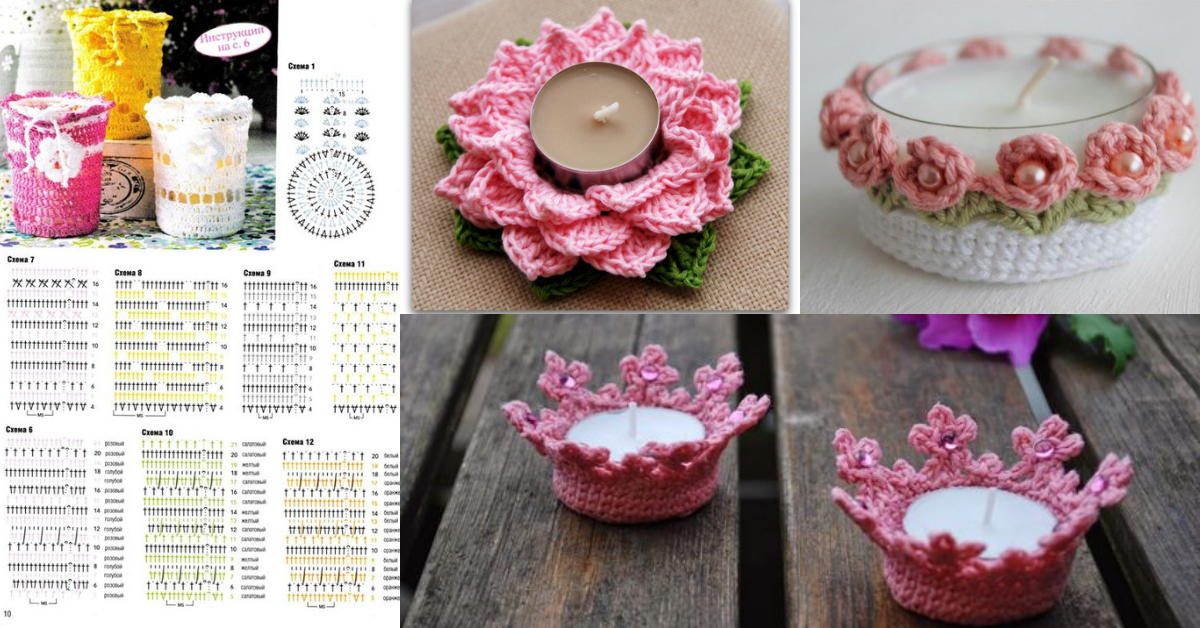 Candles are a widely used element in home decoration. In addition to perfuming the space, the candles bring a feeling of calm and relaxation.
For those who like candles and crochet, there is a wonderful idea to put the two together, they are crochet candlesticks
With crochet candle holders you can completely transform even the simplest candles.