Cozy Cowl Cape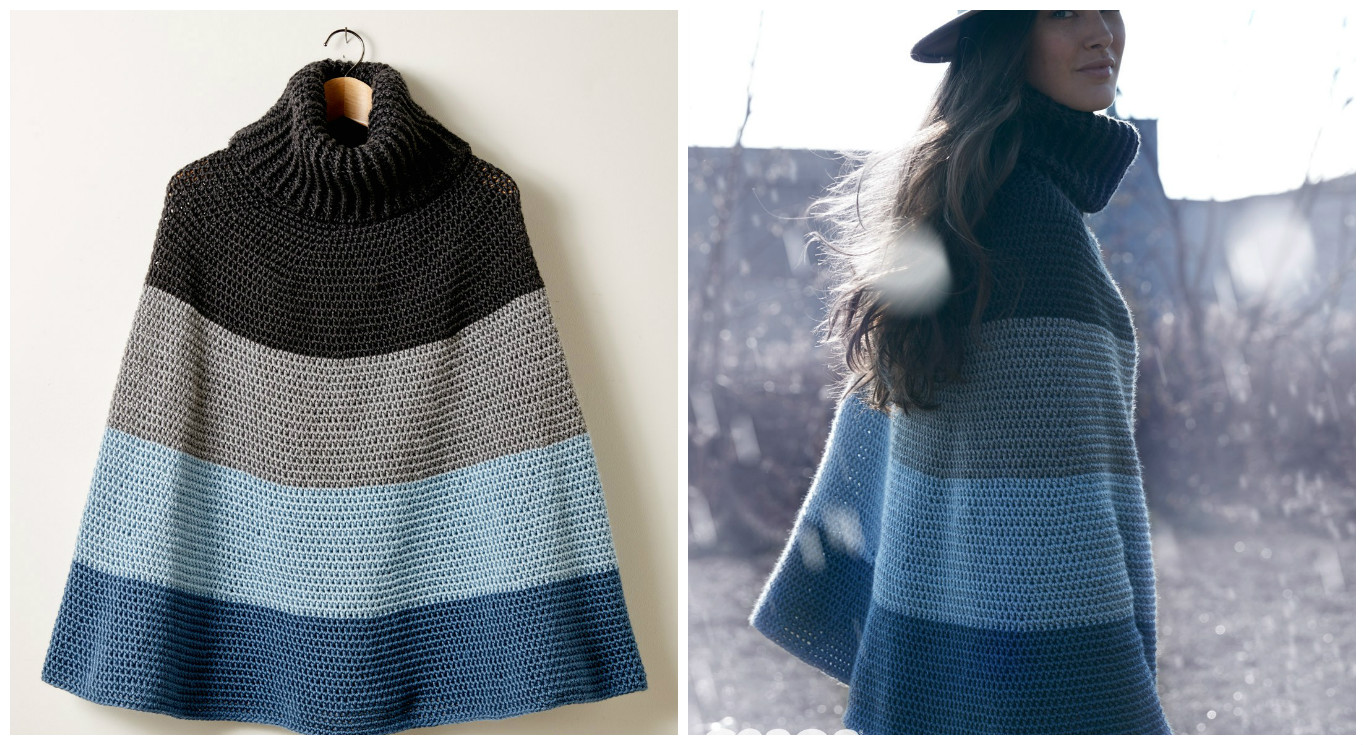 In winter we need warm and cozy clothing and accessories in our wardrobe and searching in internet and in online shops, but also you can crochet with your hands of course if you like crocheting and it's your hobby.
Today we have searched and want to share with you how to crochet cozy cowl cape that you can see on these pictures.
These attractive cowl is also very useful, because it's very warm and you can wear it in winter's frosty weather and feel comfortable, cozy and safe from cold.