Crochet autumn leaves tutorial and how to use them in decoration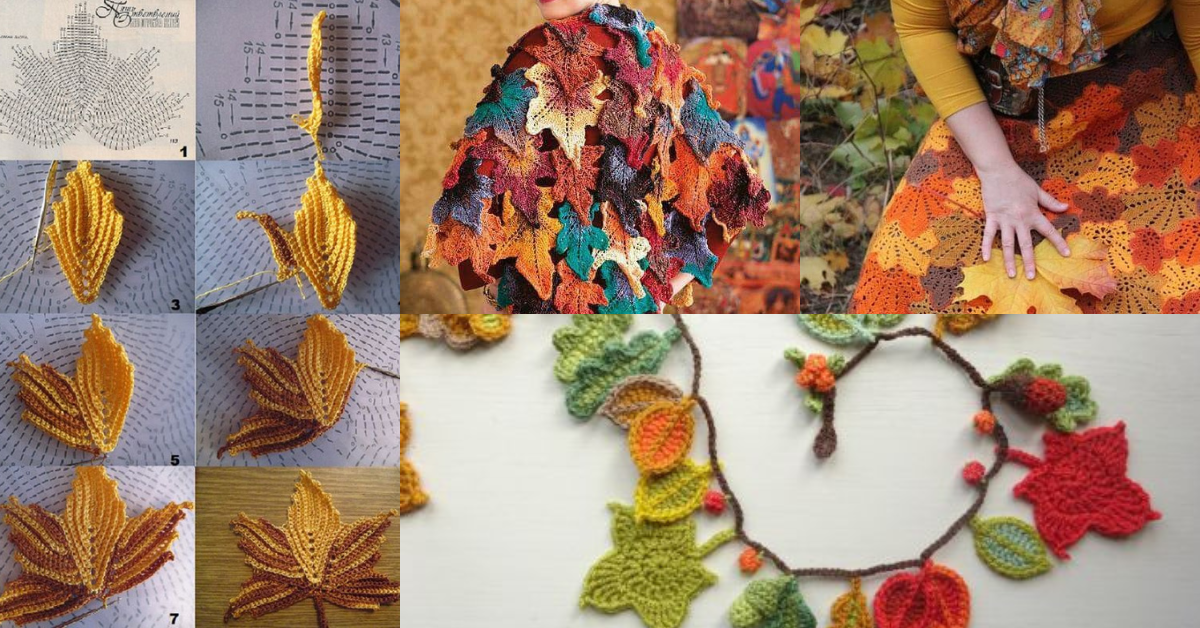 Autumn is one of the most beautiful seasons in terms of colors. The leaves transform and find different colors such as brown, yellow and red.
You can recreate the colors of autumn in crochet sheets. The end result is fantastic.
Check out some graphics and tutorials and crochet autumn leaves here.