Crochet Baby Bib and Pacifier Clip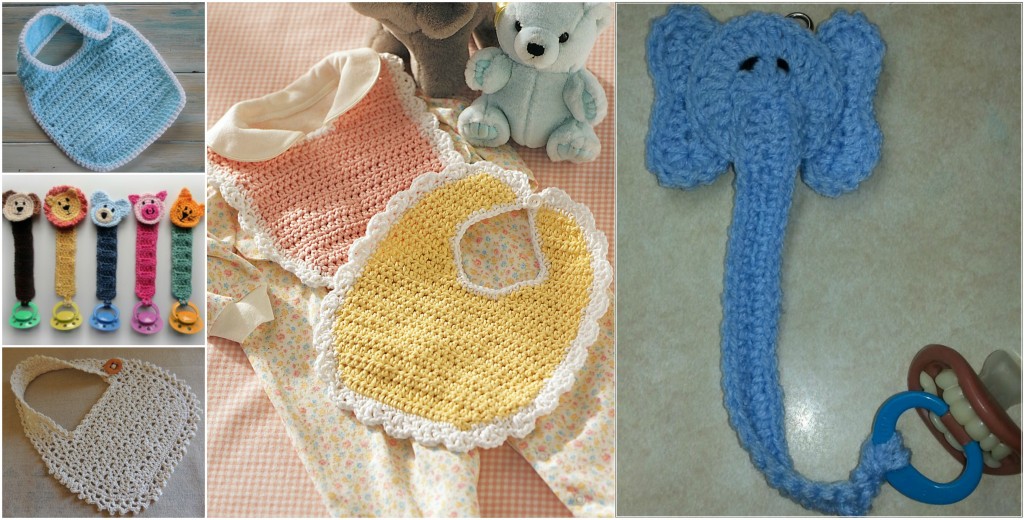 Everyone has a little baby in their family's and when this though came to our heads, we decided to do another research but this time for little ones.
This patterns and video tutorials have been tested and they work good. It doesn't need to be reminded that this thing a very little sized and so they won't take time or be hard to crochet.
I think that if you start crocheting than you will not finish and crochet many of these cute pacifier clips and baby bibs but in different colors.