Crochet Baby Chicks in Eggshell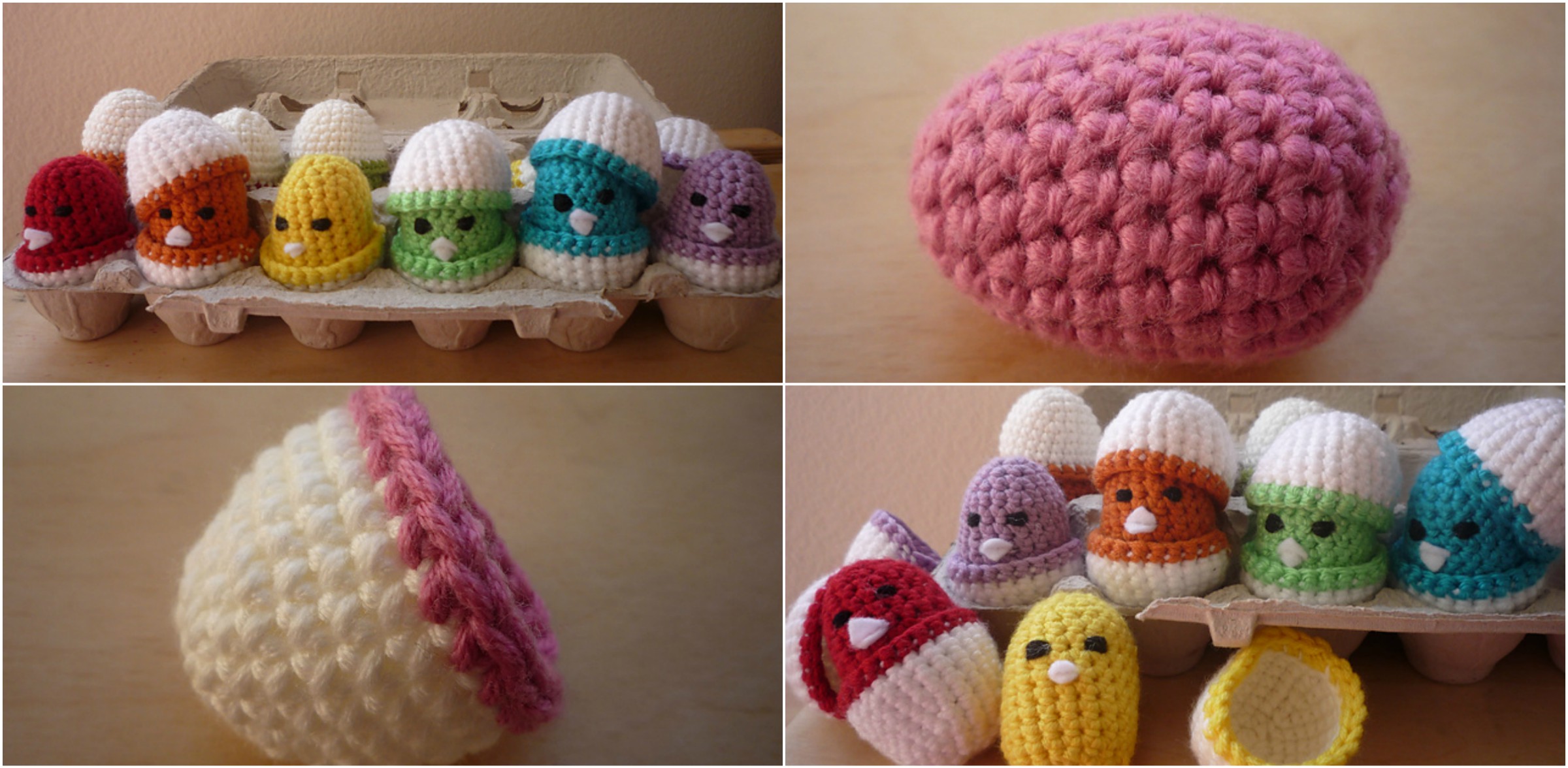 Today we want to show you an article, which of course has a pattern, about a baby chicks in eggshell, about the cuties that you see on the photos.
The project is extremely entertaining and joyful, you will understand what we are trying to say if you start crocheting them.
The egg shell and chick can be separated so that means that if you are not interesting in crocheting both of them, the chick and the egg shells, than you can choose one of them and learn to crochet it, but I don't think that anyone will crochet this thing one without other.