Yet glamorous dress is a privilege that we can all enjoy. Today we wear the most little girls with nice fabric with crochet dress, decorated with a bouquet of flowers. Look molds, patterns and explanations to do next.
To make this dress we will make a similar mold to which I show in this diagram, which is prepared for a 2 year old girl. Take the measurements of your model, and makes life-size pattern on paper, so you can better guide.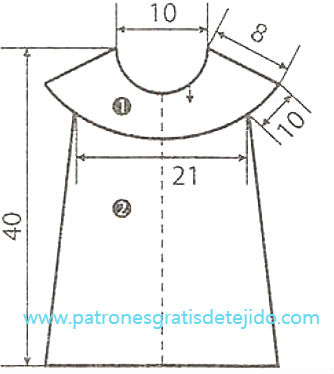 First, does the bodice starting with a chain of 26 basis points, following this pattern you will see below. Total weave of 8-10 rows, according to the thickness of yarn you use, because if it is thinner have to weave a row over before making the edge of fans, as you can see on the right of this pattern, representing the bottom.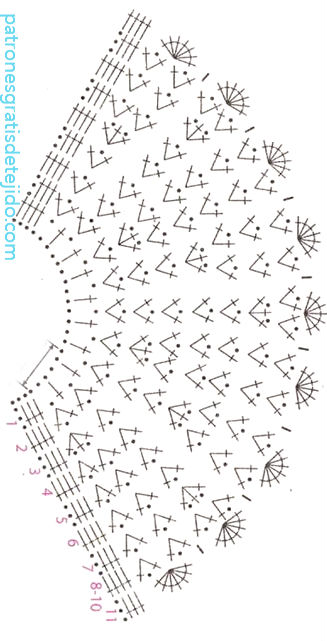 We booked this yoke. On the other hand, we weaving the skirt. So we follow the pattern that I show below. We weave around, it is you say you make a chain that has so far around the contour of the breast of the girl, to weave so you do not have seams.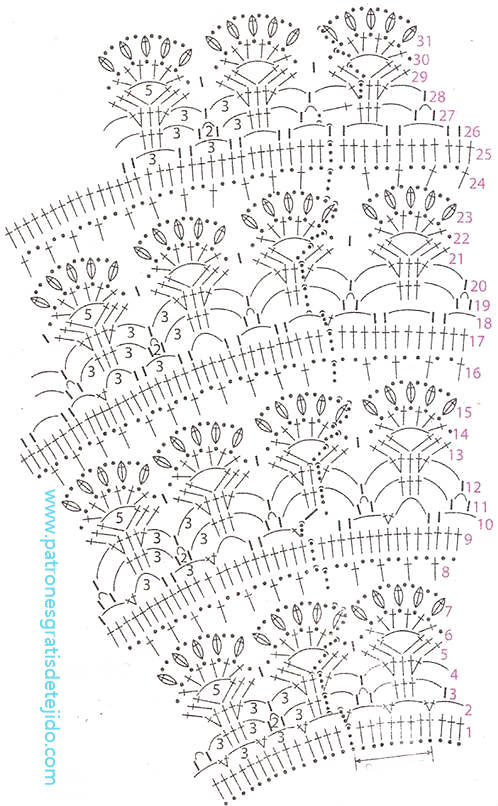 Once you have enough length skirt, proceed to attach the skirt to the bodice. The same yoke gives you room for the sleeves as illustrated below, shall be 10 cm on each side of the waist skirt without sewing, and the rest, sew neatly in front and behind.
For flowers bouquet, it takes two or three flowers and some leaves to place on the front, to the side. Here you see patterns of flowers and leaves.