Crochet Bear Cushion Tutorial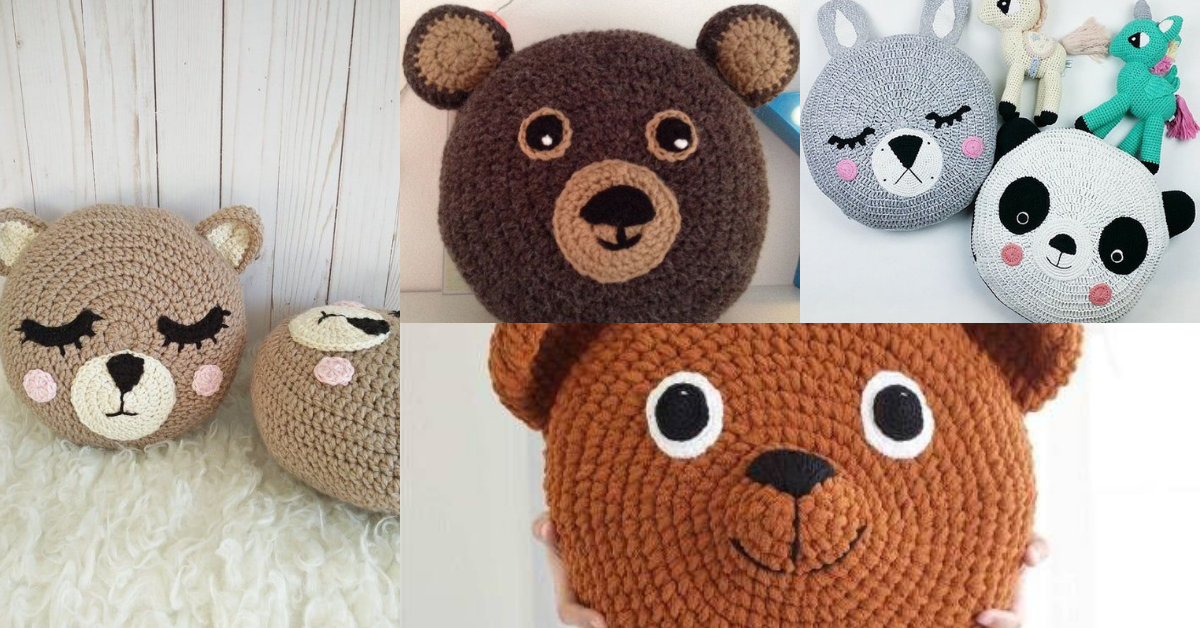 Cushions are perfect for decorating your home. They are the simplest and easiest option because there is a wide variety of models and options.
The bear is one of the favorite animals of the little ones, so a pillow shaped like a bear can be the perfect companion for the little ones.
Today we show you some ideas for pillows in the shape of a bear, you can even watch a video tutorial for inspiration.