Step by Step Crochet Beautiful Butterfly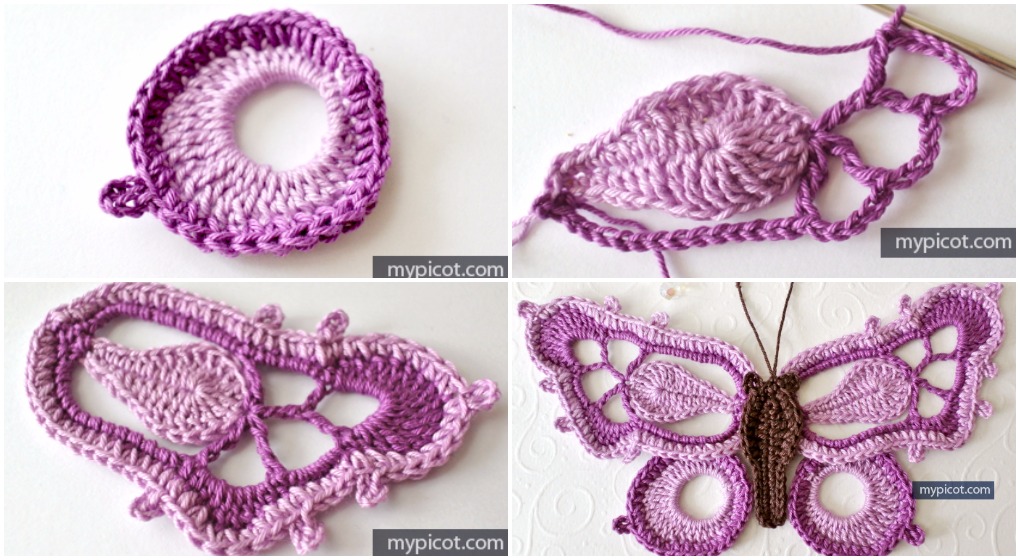 Good evening craft lovers, today we are going to try and create it rather more entertaining and pleasant.
Here are diagram and free pattern and you'll be able to learn how to crochet beautiful butterfly. They are so gentle that everyone would fell in love.
It's great souvenir for your home. Wonderful gift for friends and family.