Crochet Bow Edging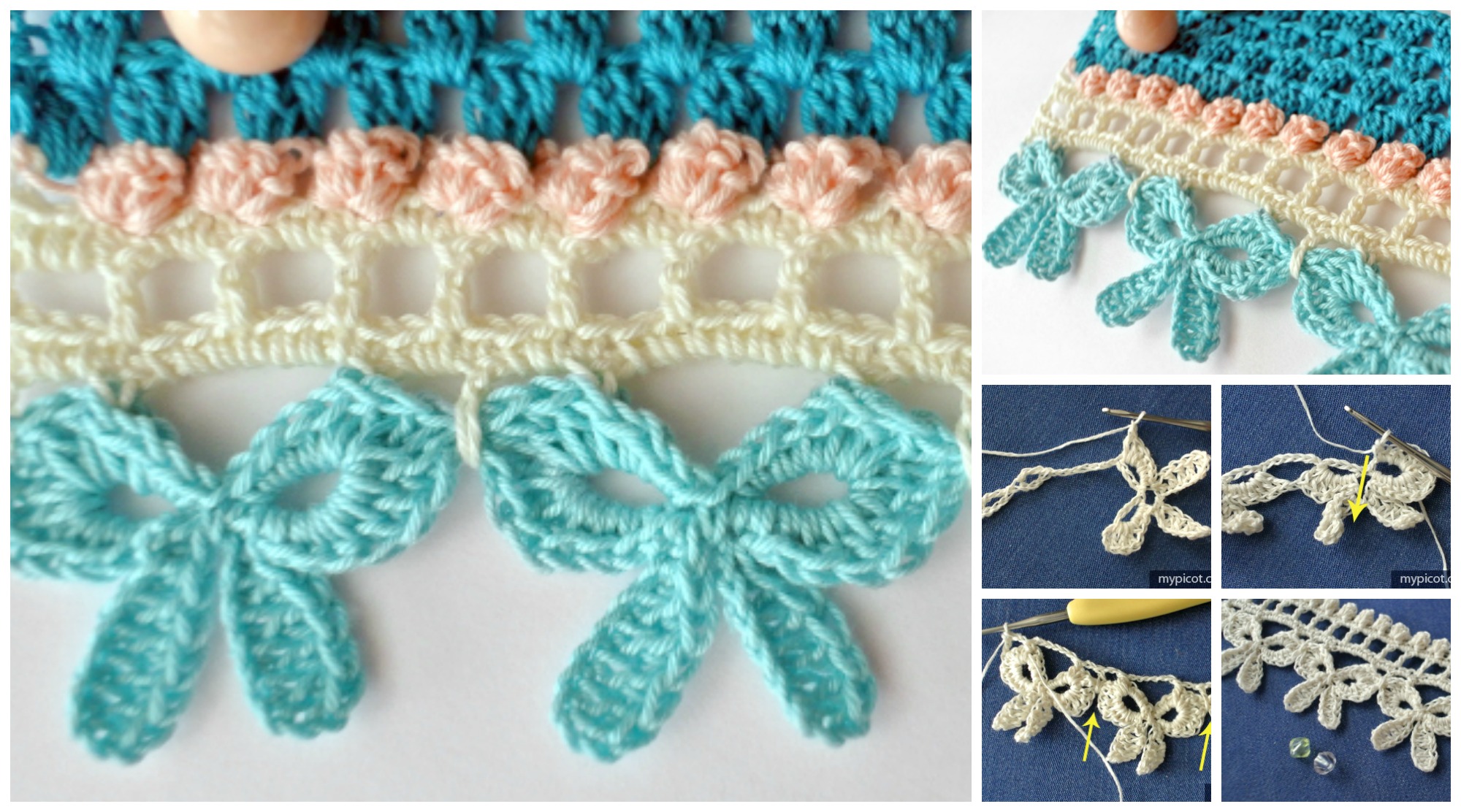 Beautiful edging for you next projects like blankets, sweaters and etc. we have today at pretty-ideas.com for you.
This beautiful edging will make your little angels blankets very attractive and also will make their bedroom interior more cozy and lovely, so if you have some free time for your hobby look at these pictures imagine which color will look better at your blanket and start crocheting now.
Tutorial and pattern are written well and there you can learn everything that you need to know to crochet Bow edgings.