When I first saw this stitch that we are going to talk about in today's article I was stunned by it. The stitch that you can see on the photos is called a box puff stitch and I think that this stitch may become one of the most useful stitches it you learn how to crochet it.
It also may be one of the most easy stitches and patterns that you have ever seen on our website, but let's not forget that this are only my thoughts and my opinion and everybody have their own taste and difficulty ranking.
I love that this stitch gives you an opportunity to mix several colors because I am surely going to learn how to crochet it and I am going to make at least a blanket using this stitch.
The photo that is on the right is my favorite and I am going to use the colors that are used there. So my advise will be to view the pattern and make a quick overview and I am sure that you are going to follow the steps that are presented there.
Enjoy and good luck with working. Share the article with friends.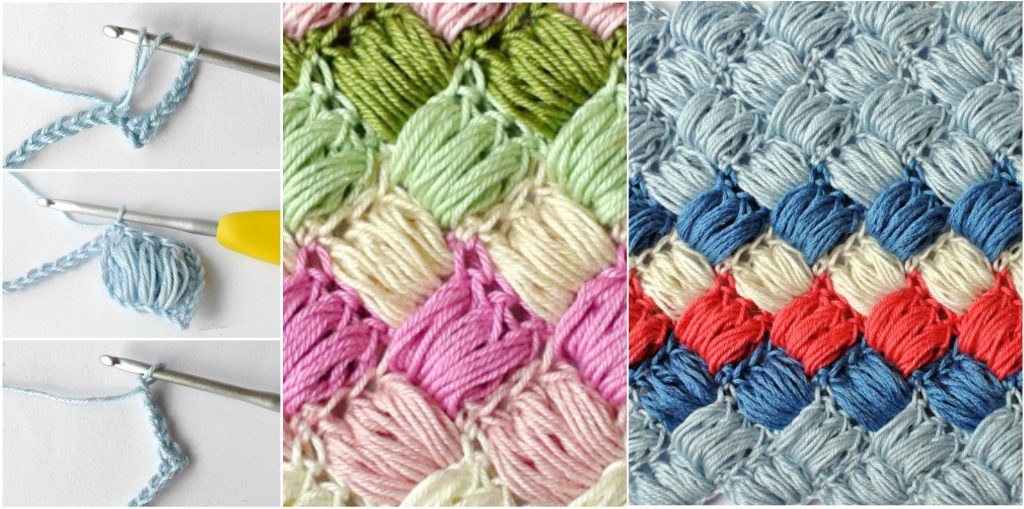 << CHECK HERE THE PATTERN >>