Crochet this Cowl With Wonderful Stitch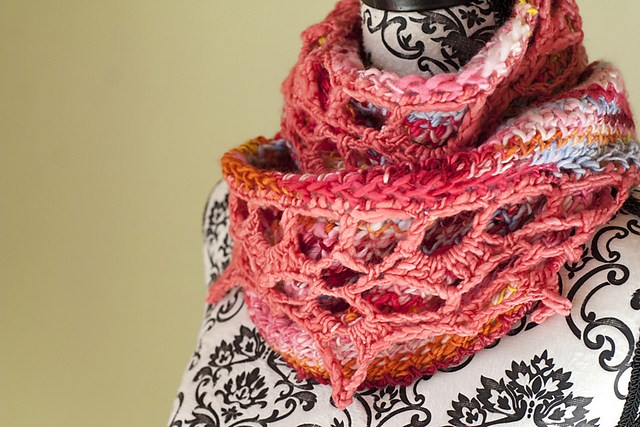 This crochet cowl was made using Karoo Moon Handspun. You can use any handspun yarn where the recommended hook size is 7mm.
The body of the cowl makes use of a split single crochet stitch, which makes it look like knitwear but it isn't. I promise!
It's a lovely fast piece to crochet and is sure to keep you warm during the winter months.