Crochet Cuffed Baby Booties with Free Pattern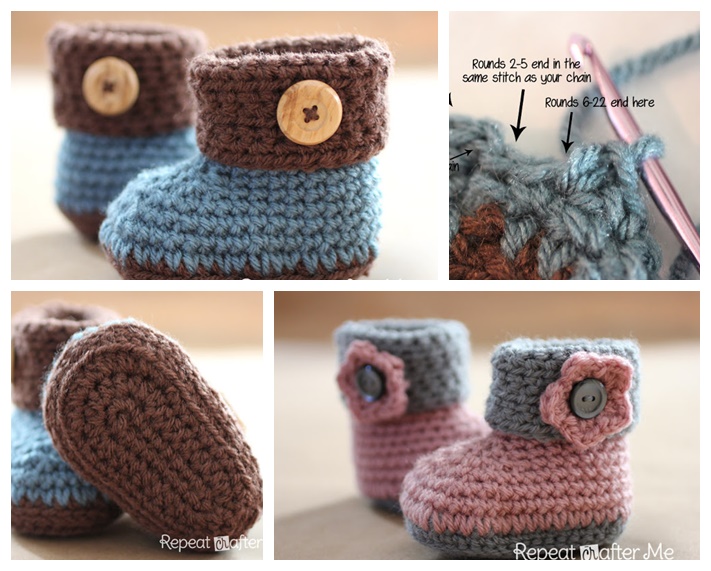 This Crochet Cuffed Baby Booties are perfect for your little one this winter ! They are so cute and there is a free pattern shared by Sarah.
I think this crochet cuffed baby booties would make a nice gift , What better than a handmade gift for baby ?
Crochet Baby Bootie - Winter Bootie
Please check the link for the free pattern and learn how to make them , don't forget to read more on RepeatCrafterMe, there are many awesome tutorials by Sarah . Enjoy !