Crochet decoration for wedding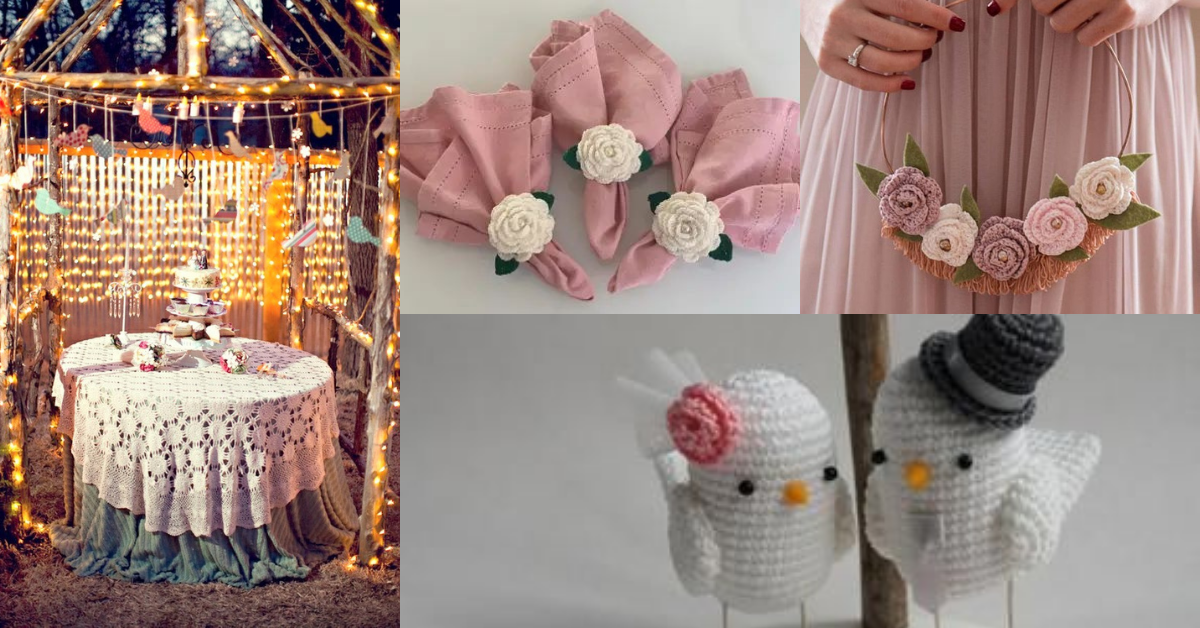 Crochet is an ancient and very special art. Crochet has managed to adapt to modern times and today it is possible to see modern potions that combine perfectly in your clothes and also in the decoration of your home.
For those who like to crochet there are wonderful ideas to use on your special day, on your wedding day. These are ideas that add a touch of romance to your decor.
Crochet can be used in different ways, in your wedding invitation, centerpiece, souvenirs, bridal bouquet and even in your dress. We have separated some ideas for using crochet on your special day.