Crochet Desert Star Throw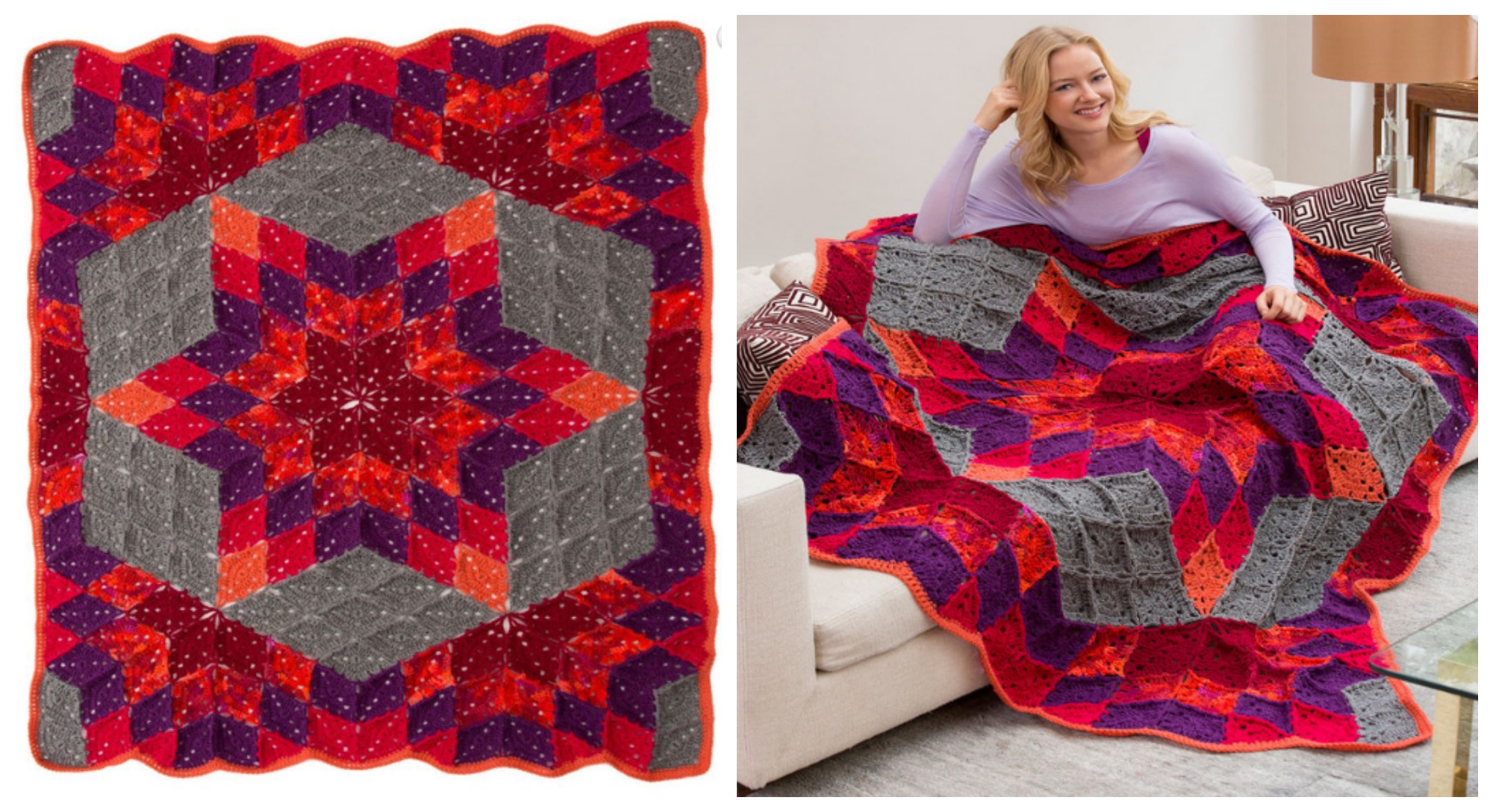 If we can crochet and also love it why don't use our experience to make our everyday life more comfortable, beautiful and attractive.
We can crochet many pretty things like clothing, accessories, come decorations, Blankets and etc. If we have pattern. Yes today we have another free pattern for you where you can learn how to crochet Desert Star Throw.
Look at the pictures and you can see how beautiful is this throw and imagine in colors that you like most. Design is By Marilyn Coleman & Mary Jane Protus and let's say thank you to both together.