Crochet Doily Wristlets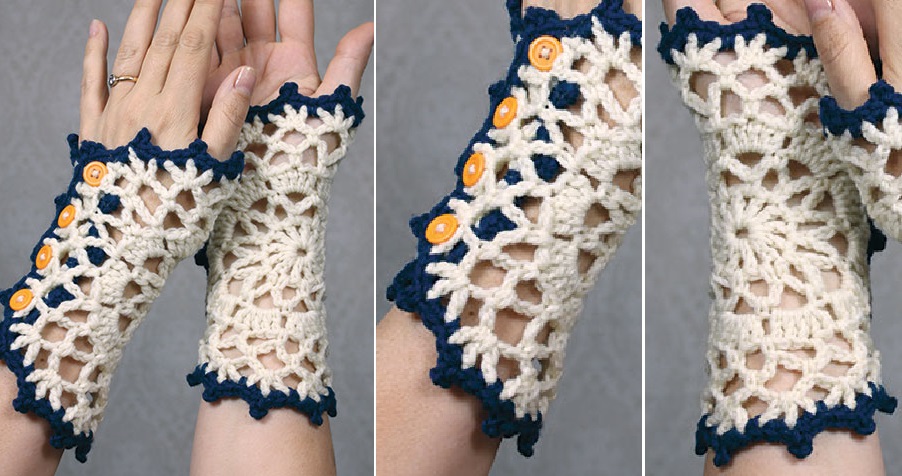 If you have free time on this holidays you should try to crochet these elegant and beautiful Doily Wristlets to make gift for yourself.
Today we have searched and want to show you how to crochet these beautiful Doily Wristlets that you can see on picture. These Wristlets will look great on your evening costume.
You can Change colors and crochet in desing you like of course. Not warm but, thay are very useful, because they will make your look more attractive in many situations.