Crochet Drawstring Backpack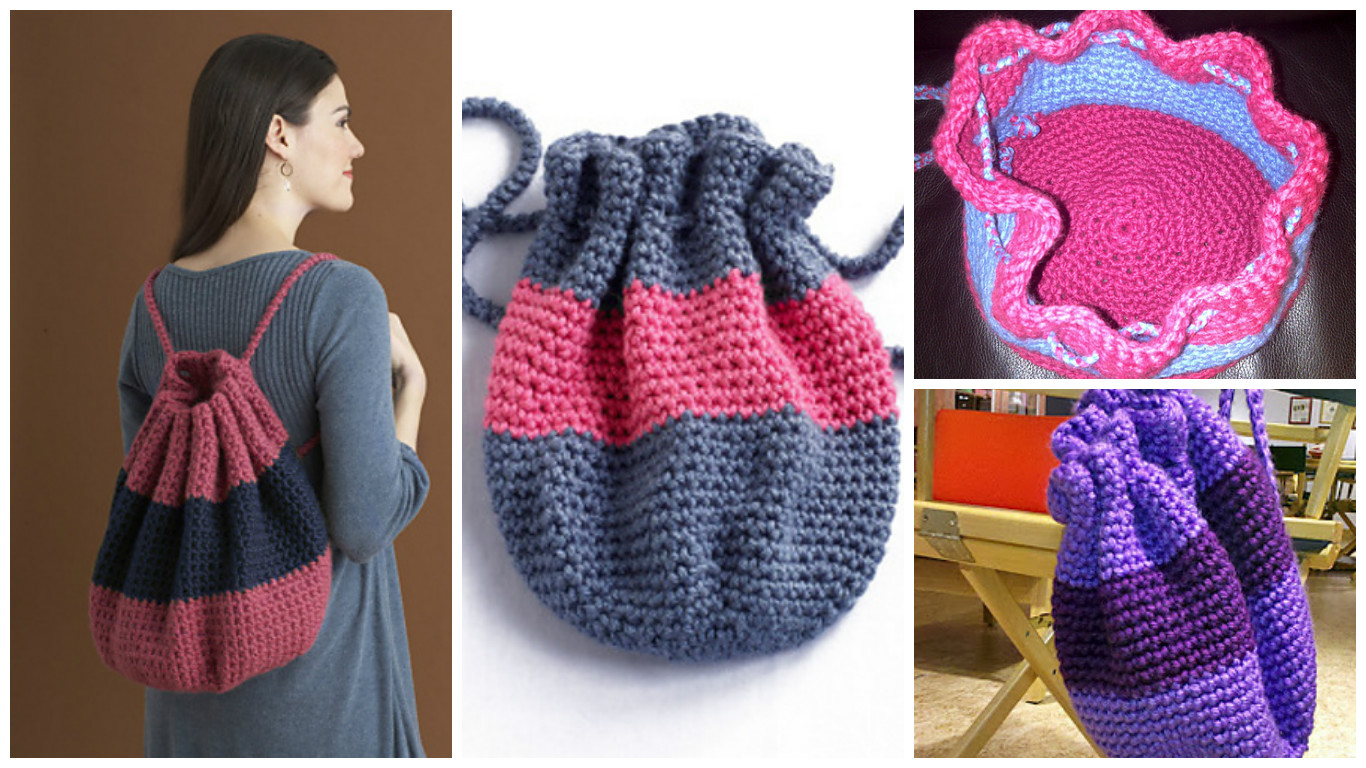 This backpack is very useful, because it spaceful and you can take with you necessary items everywhere you want.
You can choose any color you like and crochet in any color. You can also remake design of course. You can use this backpack for books or for clothing.
Start crocheting now, because you might need this backpack tomorrow. Please Enjoy and make your everyday life more comfortable.