Crochet Easter Basket- Tutorial and Ideas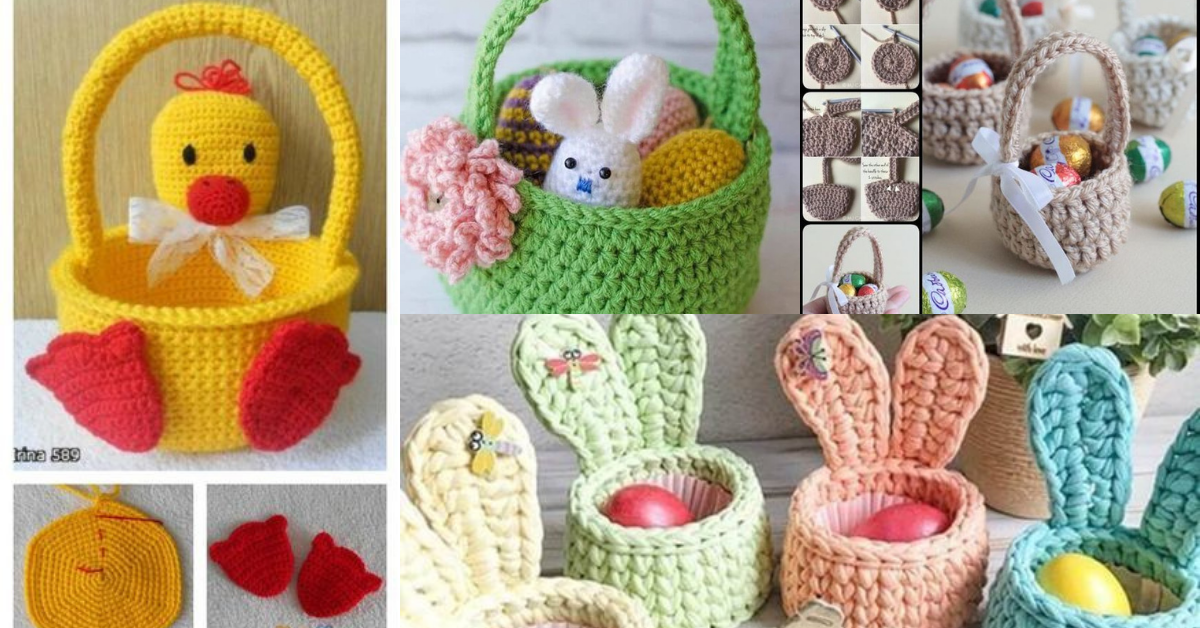 Easter baskets are a tradition that grows from year to year, they are perfect for egg hunting. Crochet Easter baskets are beautiful ideas, they can be used to decorate or to offer full of treats.
There are many ideas and models of Easter baskets in crochet. Ideas from the simplest to the most elaborate. The model will depend on its purpose.
Check here some ideas of Easter baskets in crochet.