Crochet holly leaves tutorial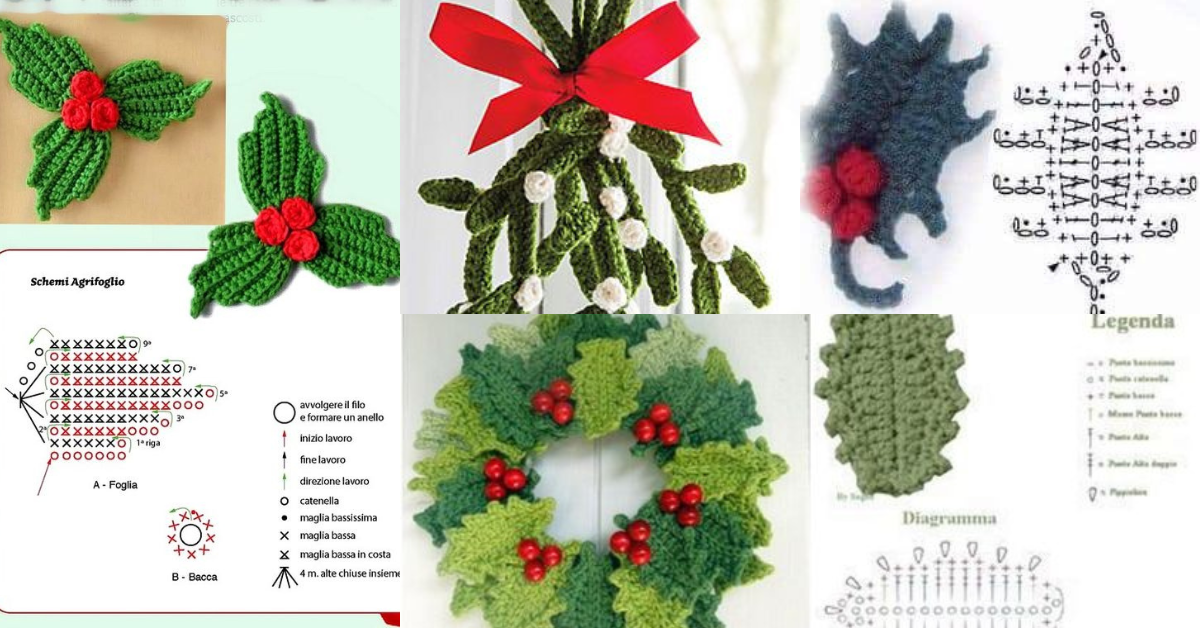 Holly is a well-known plant, especially for its tradition of giving a kiss under a holly branch. Holly is a fairly easy-to-identify plant, with green leaves with red dots.
Holly is a plant associated with the Christmas season, it is common to see holly in Christmas decorations.
Today we bring you some crochet holly tutorials. A beautiful and perfect idea to use in different types of work.