Crochet Kerry Shrug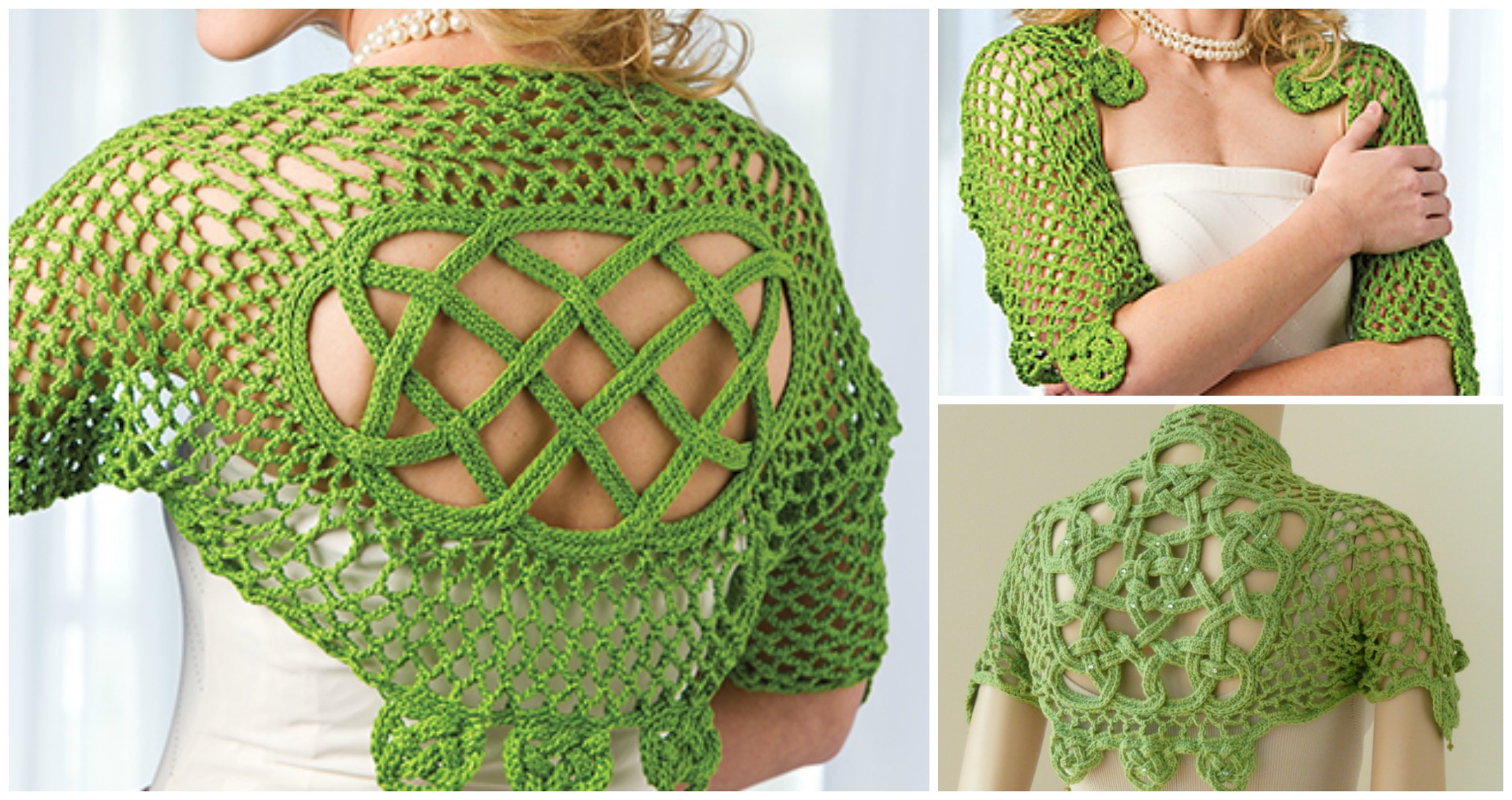 We think today we have beautiful design for shrug which one will like every woman and we proud of this, because we found it for you, but more prouder will be author of this shrug and pattern where you can learn everything that you need Jennifer R.
Ryan From Annie's catalog. Look at this shrug which's Name is Kerry Shrug and it has Celtic Elements. So if you like design for this shrug you have pattern and if you have also some free time for crochet start now and choose any color you like and think will look better at your clothing and make with our hands great Shrug for everyday life.
We hope you will enjoy with free pattern From Annie's Catalog By Jennifer R. Ryan.