Crochet Mandala Flower (FREE PATTERN)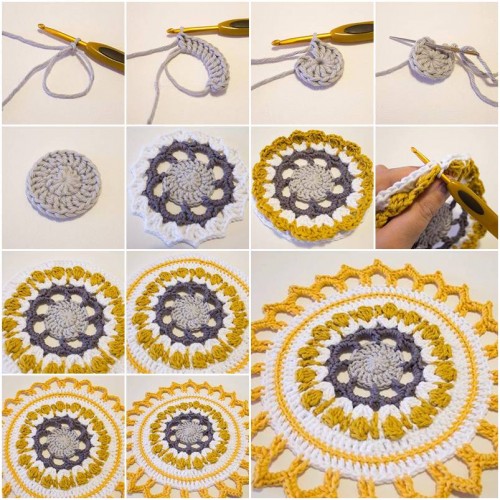 Crochet mandalas are magical. Beautiful, easy to make and very practical, can be used in so many ways : rugs, pillow cushions, coasters, pot holders, blankets, wall decorations… you name it!
Here are 1 of the most beautiful free crochet mandala patterns I've found and loved and though you may like them too.Check them on the next pages.
How To Crochet A Beautiful And Colorful Mandala