Beautiful crochet napkin border ideas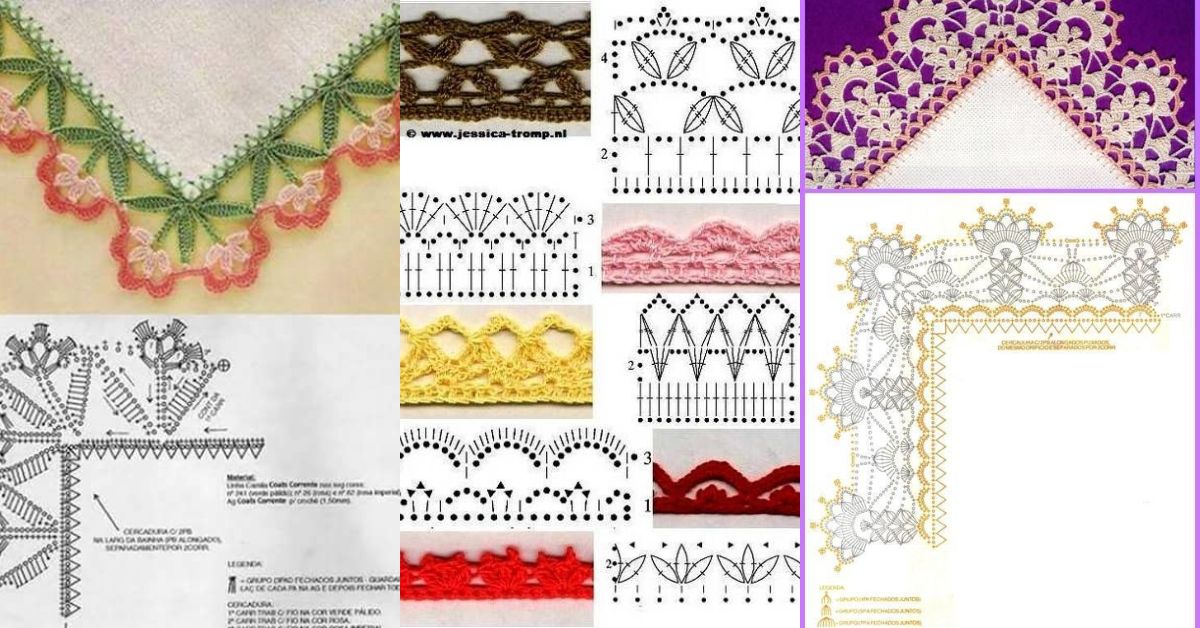 Fabric napkins continue to be at the top of preferences for those who like to make a beautiful and decorated table. Some people use fabric napkins all year round, others only on special occasions like Valentine's dinner, Christmas, Easter.
Today we show you some crochet border ideas to give your napkins more beauty and personality.
To help with this task, we separate some graphics. There are options for all tastes and styles.