Crochet Owl Bathroom Set (Free Pattern)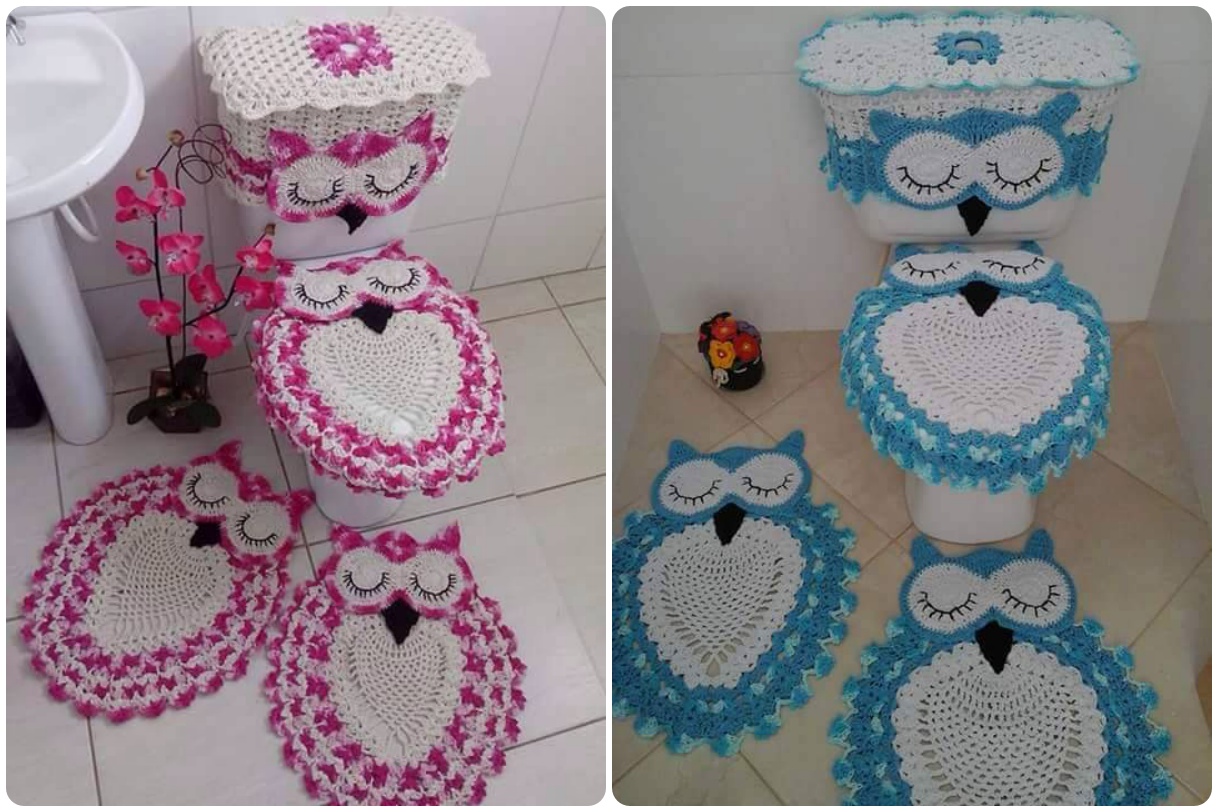 Owls are one of most frequent used character in crafting projects. In past posts, we have introduced many projects with related to owls.
Today's post will introduce you how to Crochet Owl Bathroom Set with Free Pattern. As you can see from the pictures below, the design and the colors used in the crochet owls are so beautiful, which can really make your bathroom very special.
You guests will surely be surprised by what they see on the very moment when they step in your guest bathroom.