Crochet Owl Scarf For Children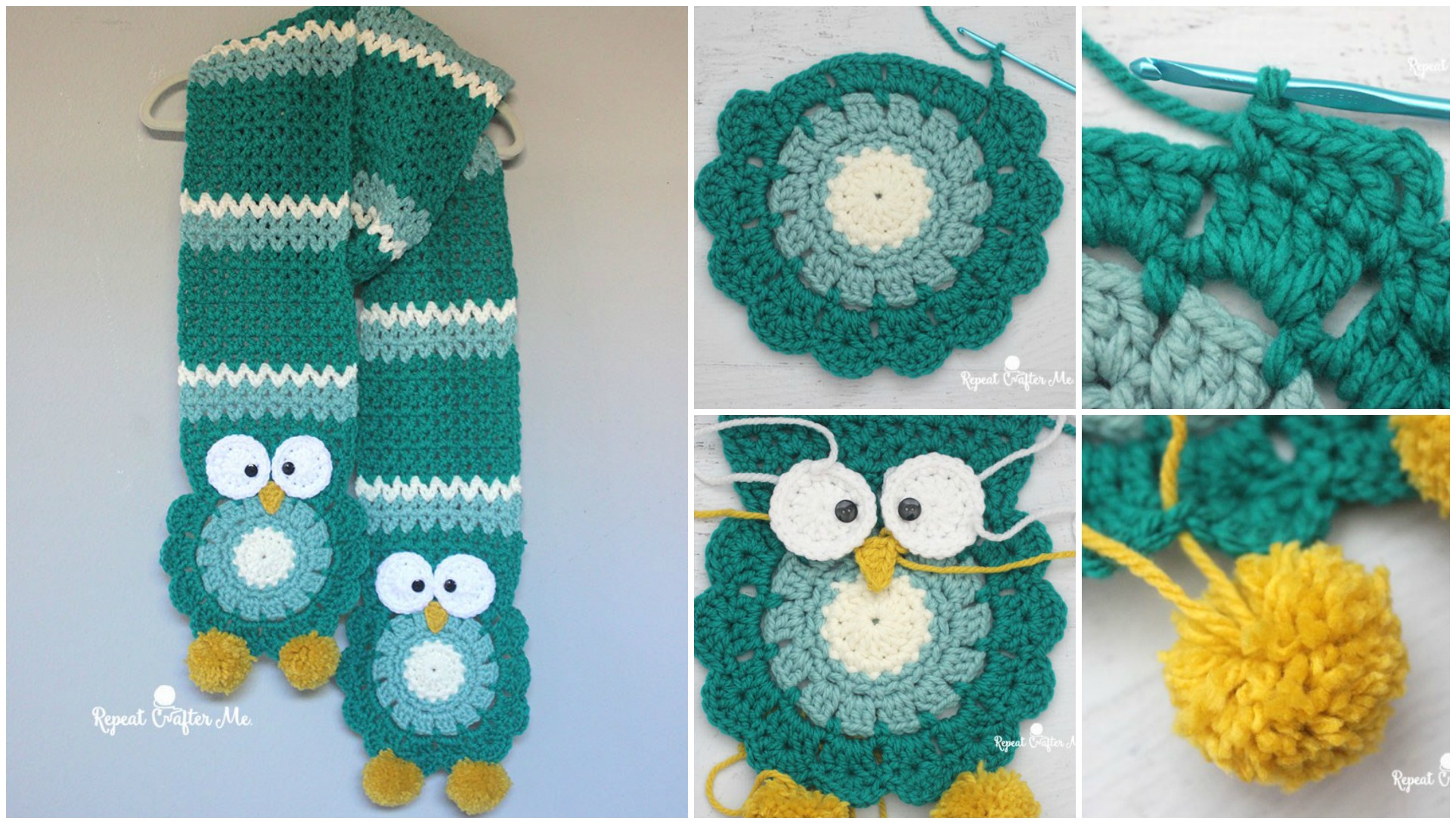 Have some free time and want to make something beautiful and cute for your children? We have beautiful and creative Scarf with awesome design. Owl Scarf is not only attractive and beautiful, it's very warm also and your children will be protected from frost in winter.
If you have no children or your children is already grown ups you can make gift for your grandchildren or for friends little angels.
Feel free and crochet this scarf for yourself and for adults too if you like, it can make your look funny and smart too.