Crochet pinecones - Video tutorial and ideas to get inspired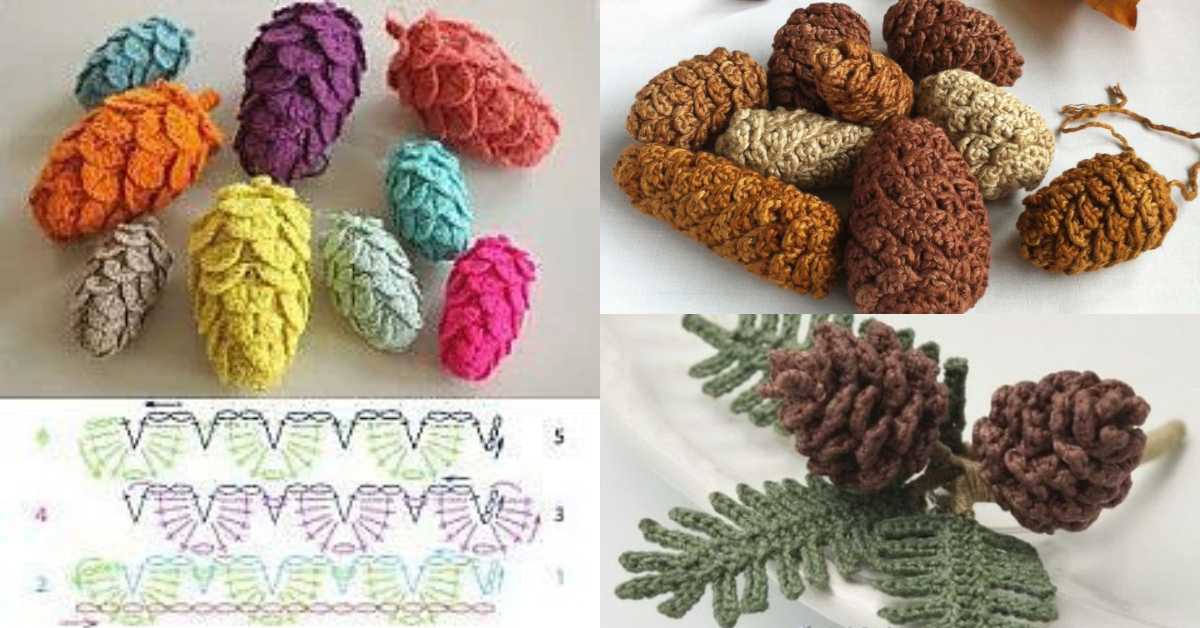 Pine cones are an element used in Christmas decoration. The pine cones have a very creative and characteristic shape, perfect for using in many decorating ideas.
For those who like pine cones and crochet, you can imitate the shape of the pinecone in crochet, the end result is wonderful.
To make your Christmas even more special, use these wonderful crochet pinecones to decorate your Christmas tree or to make an original Christmas arrangement.