Crochet Pinwheel Sweater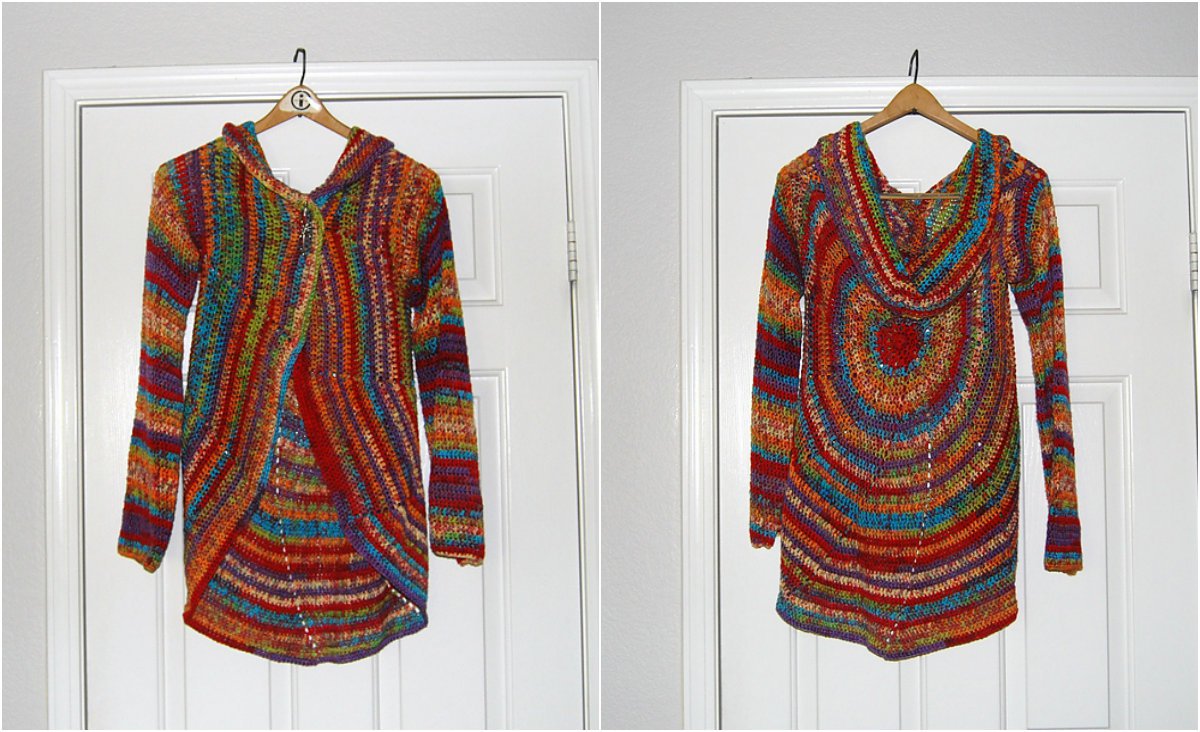 The pinwheel part is hard to see in the first two pics, so I added the third. Now it's clear as day!
I used about 7 skeins of this yarn. The package says it's a 2 or fine weight yarn. Ravelry has it listed as a sport weight.
I would say it's somewhere in between. I used an H hook to increase the drapeyness, but you could make it tighter with a smaller hook.