Crochet Rainbow Rope Basket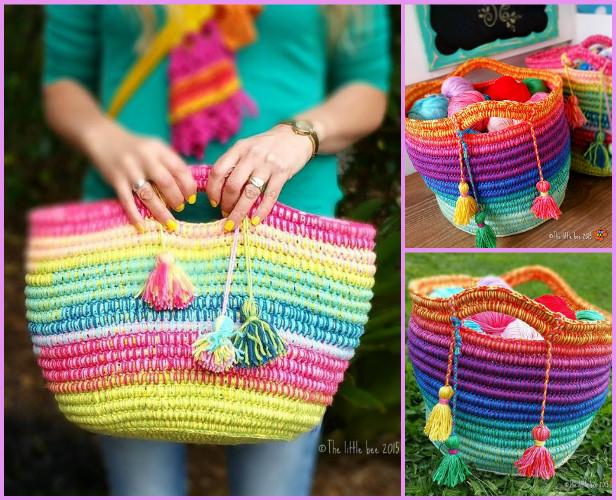 It looks like a totally masterpiece of art on colors!! The crochet stitch is easy, and Alia put together the picture tutorial to make us even beginners to go about.
The color combination is just perfect for the Autumn season, go play with the colors with this idea and make a suit of baskets all year around.
Basket is always an indispensable essential that can put to use in various ways around the home. Besides for your own home storage, they are the kinds of projects that make for heart warming handmade gifts for any occasion, too.