Crochet Rainbow Sampler Blanket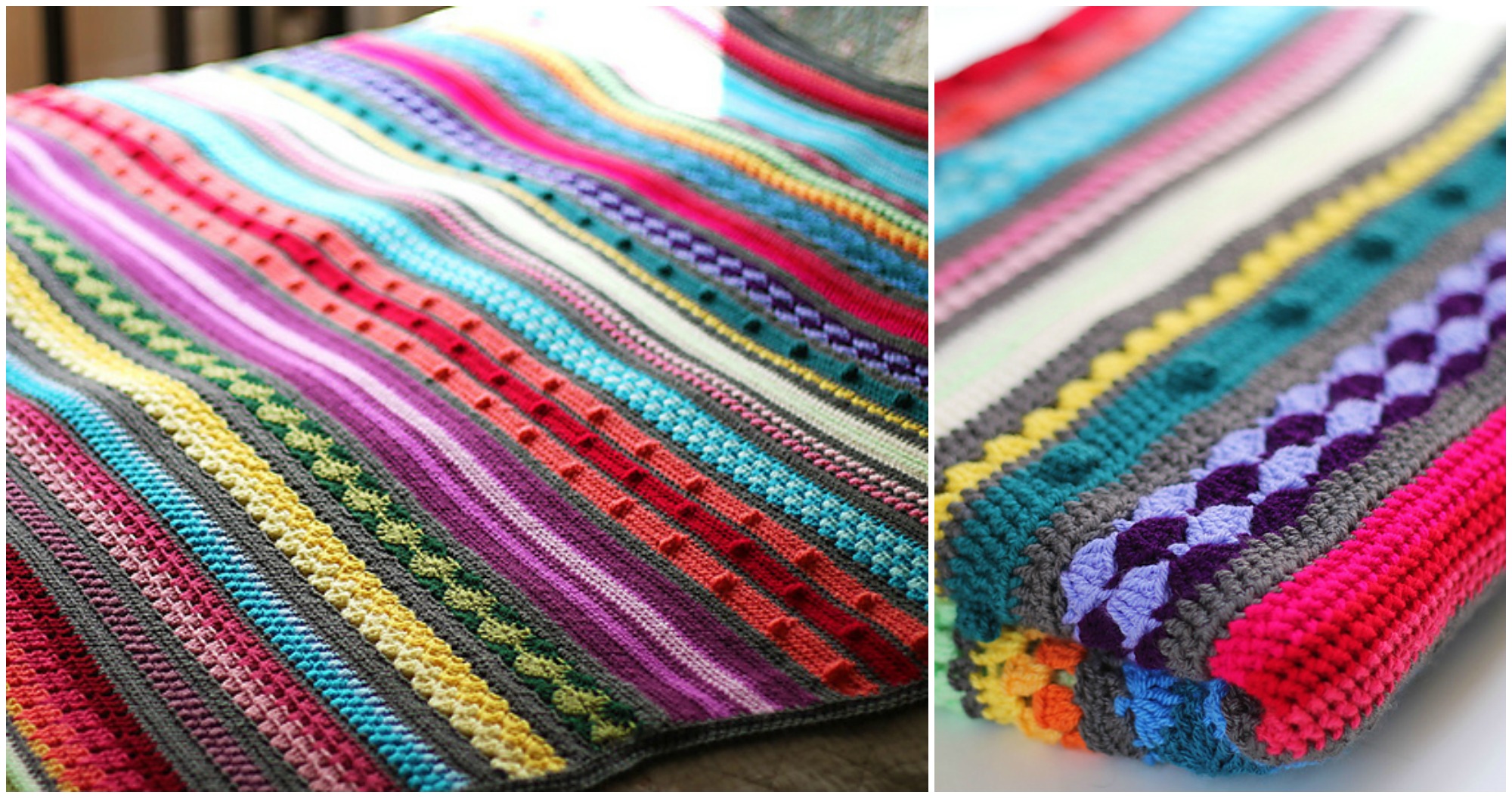 Blanket is what we need when we going home after tough and cold work day and rest in comfortable, warm and beautiful blanket.
You can see on these pictures in this blanket is many different stitches and all of them are pretty.
If you have some experience in crocheting for you it will be easy to crochet Rainbow Sampler Blanket.
>> CHECK HERE THE PATTERN < <