Crochet Shells Bow Scarflet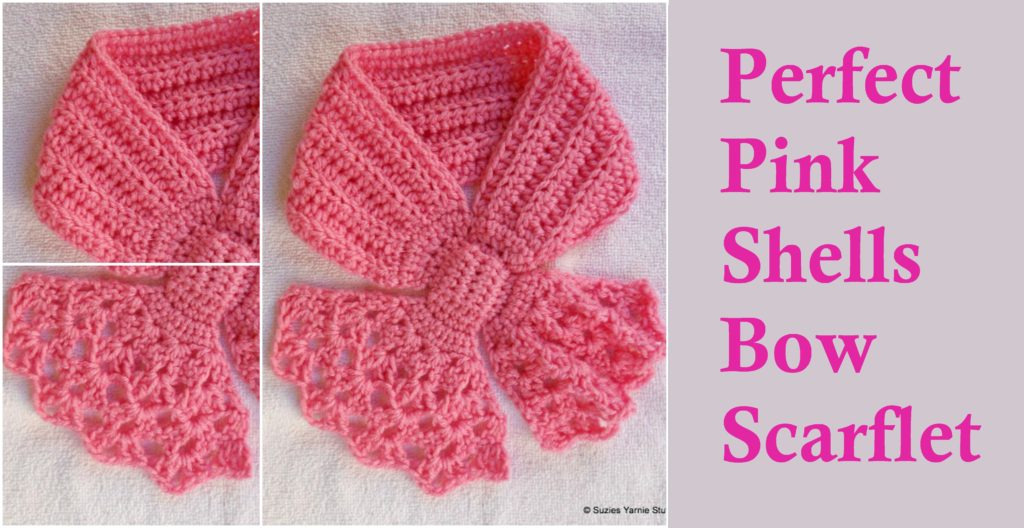 Somebody once told me that there have not been article about crocheting scarfs and scarflets on entertianmentallday.com for a long time, so I have decided to make one to share it with your later.
Welcome to our website and today we want to show you an article about crocheting this perfect pink shells bow scarflet. The title of the project include the color of the scarflet but it doesn't mean that the scarflet has to be pink it depends on your taste, you can crochet it red green white black and any color you want.
There is a pattern of the scarflet attached to the article so when you view it take a quick look at it and if you feel that you are going to handle and make one on your own, than start working on it.