Crochet strawberry booties- Ideas and tutorial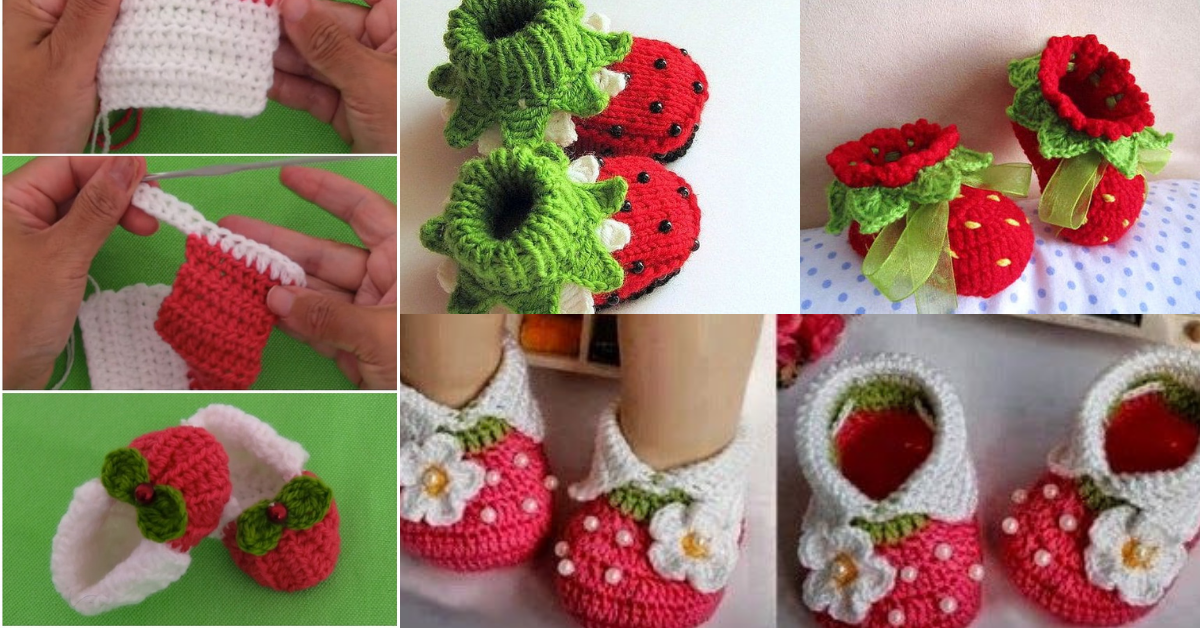 Crochet boots are a perfect match for babies, they are beautiful and comfortable. Ara in addition to keeping babies' feet warm, crocheted booties are simply wonderful.
There are many models, from the simplest to the most elaborate. The booties inspired by strawberries are perfect. They are a model with a pattern that everyone loves.
Today we are going to show you ideas and models of crochet baby shoes in the shape of a strawberry. Check out the step by step and some models to inspire you.