Crochet Swan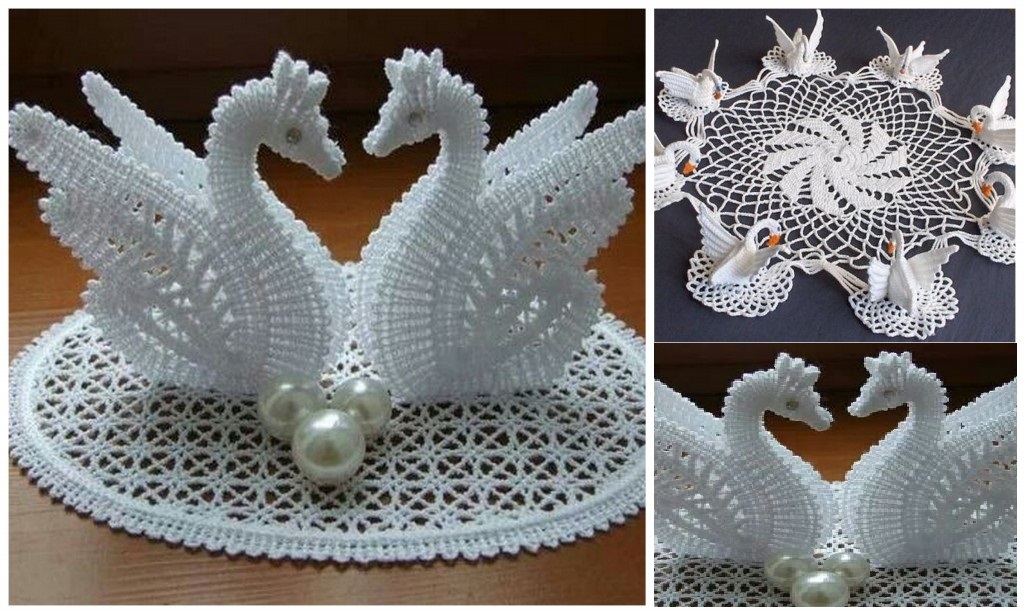 Today we want to talk about this beautiful crochet swans that are presented on the photos and of course you are going to find some instructions of this project (the pattern) to crochet swans like this on your own.
The pattern is very easy, the swans can be used for decoration of your home and not only, it depends only on your imagination but trust me if you follow the steps from the pattern and crochet swans you will not be disappointed in the end.
I have seen project that was like this one in my friends home and to be honest I got a little jelous of her and I am surely going to crochet at least on swan for my home.