Crochet is our hobby and we need more info about our hobby for more pleasure and joy. We have found great chart and guide for you it's just simple picture where you can find basic abbreviations, terms, symbols and directions.
With this chart your crocheting will be more easy and more enjoyable, so we will not talk anymore and let you view with your eyes what a great guide it is.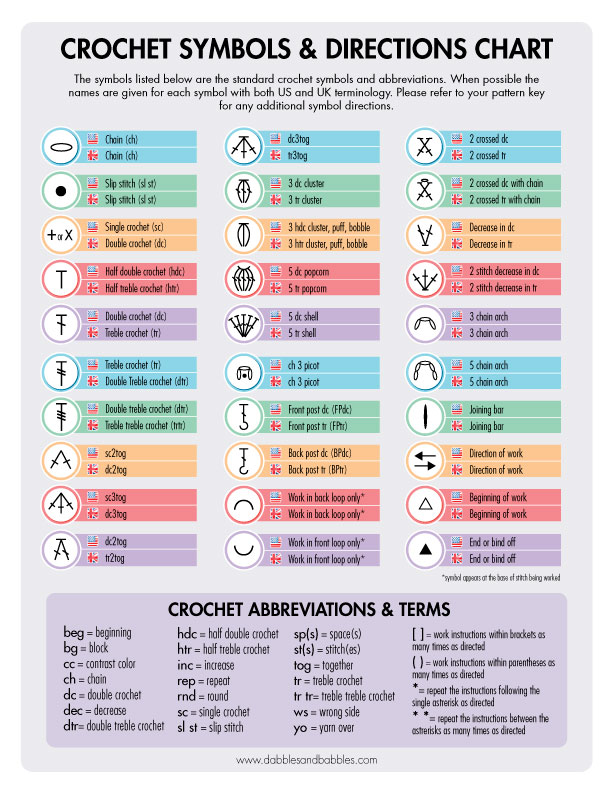 We hope you will enjoy and use this guide in your next amazing projects, because we trying our best for you.