Fantastic crochet top with shell stitch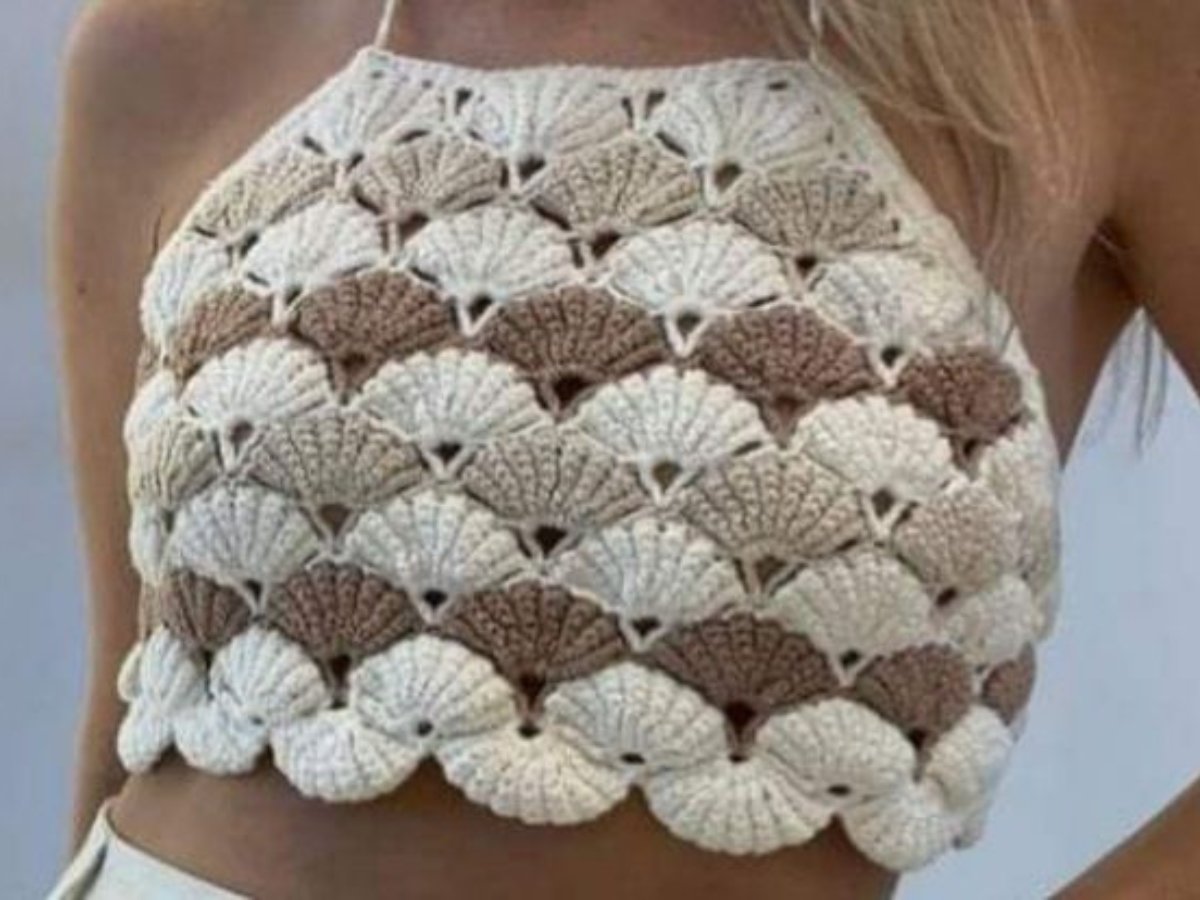 Get ready to rock the hottest days with this wonderful top model. A combination of elements that works perfectly.
It's a beautiful and very different top that you can wear with shorts or jeans, but also with a fabric skirt and even classic trousers.
The model can vary, because what makes this top beautiful is the stitch used, the fan stitch which is one of the most beautiful in crochet.