Crochet triangle patterns and ideas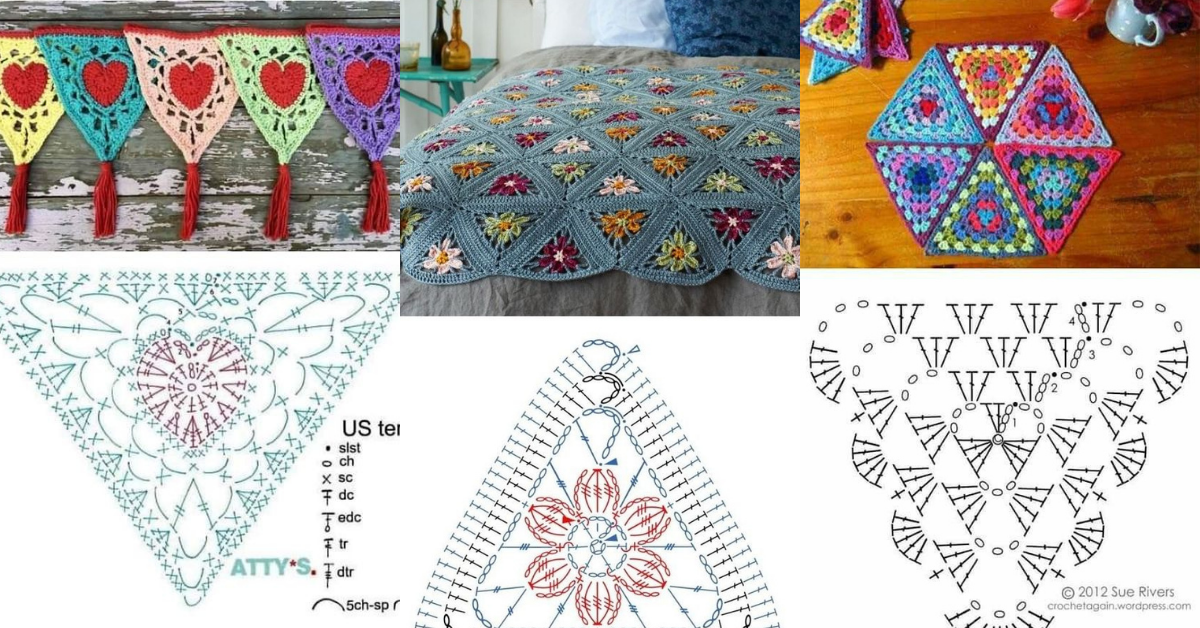 Today we show you a fantastic idea that you can use as a basis for various crochet works, they are patterns and models of crochet triangles.
Just like the squares, these triangles can be used alone, but their true beauty comes when they put several together, forming a unique and original piece.
Check out some patterns and inspiration for crochet triangles here.