Scarves are perfect to protect yourself from the cold and also to add a little style to your look.
Triangle-shaped scarves are a classic and one of the easiest to wear. This type of scarf protects your neck, but also your back.
Today we have a video tutorial of a beautiful model of a triangle scarf, but also some ideas to get inspired.
How to Crochet a Triangle Scarf
The base is the same, it can vary in size and also in the colors you choose for your scarf.
Crochet Triangle Scarf Ideas
I hope you like the models we have separated for you.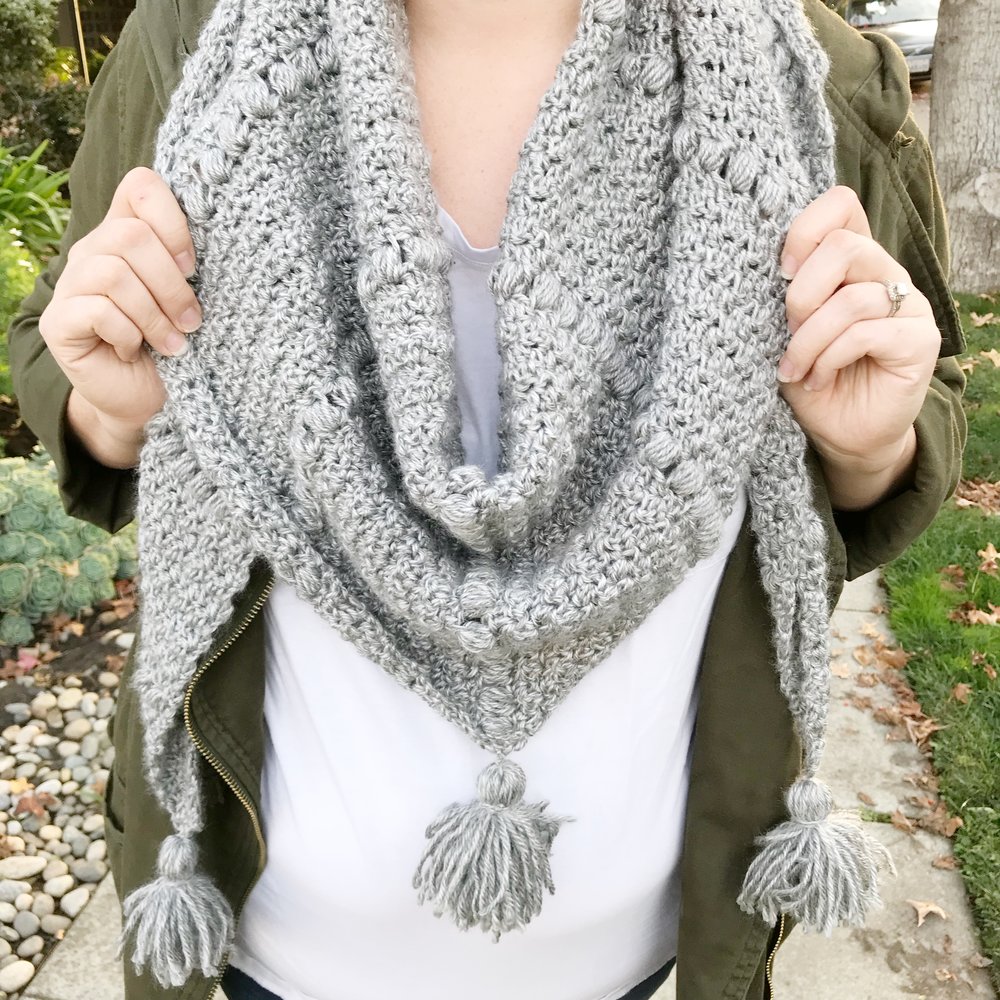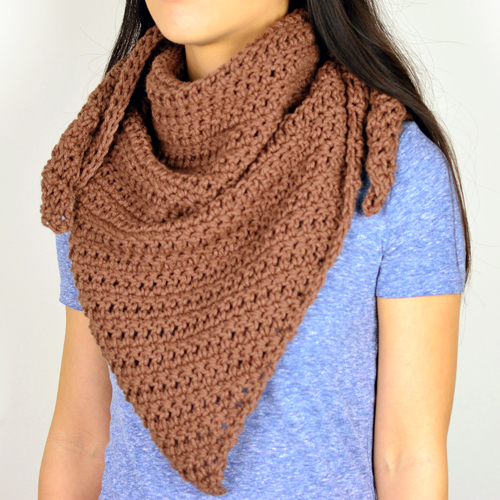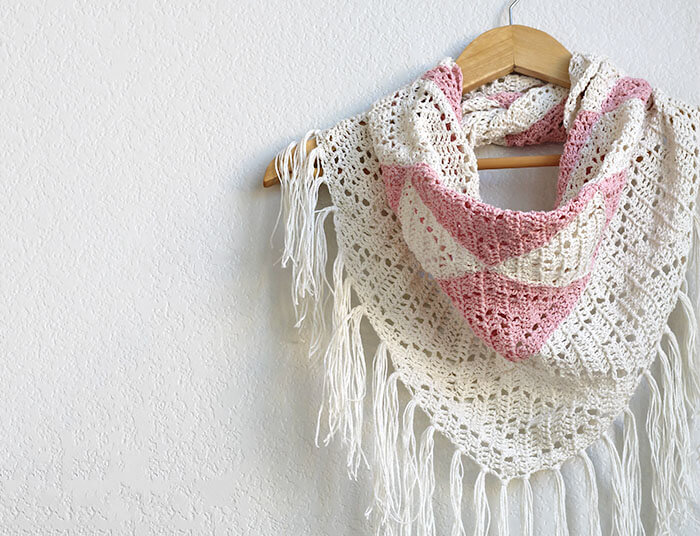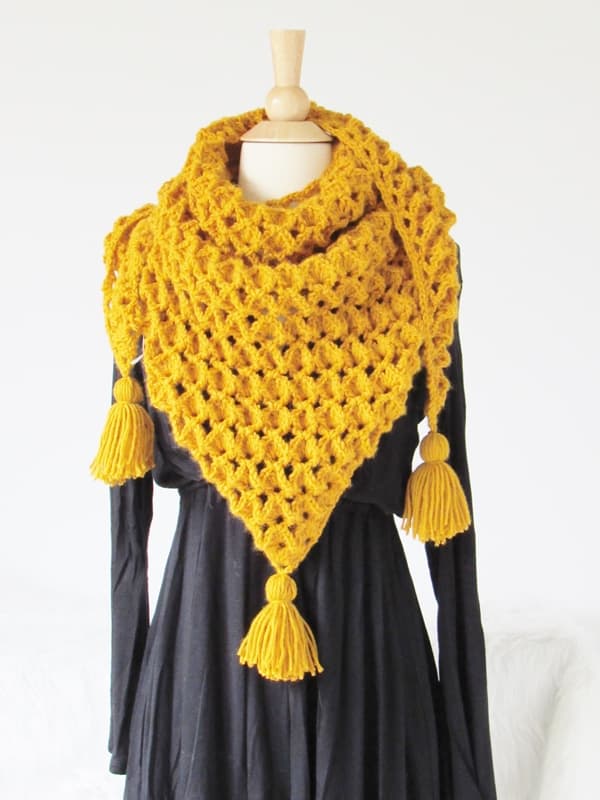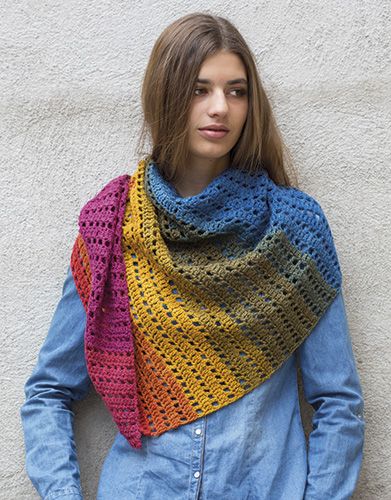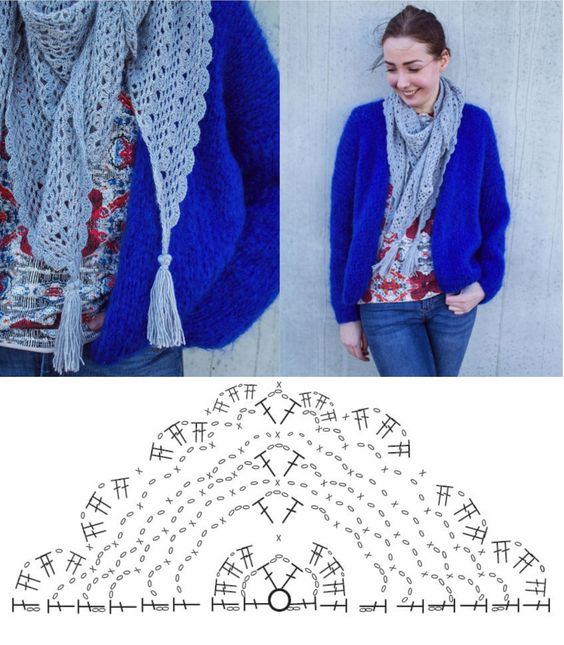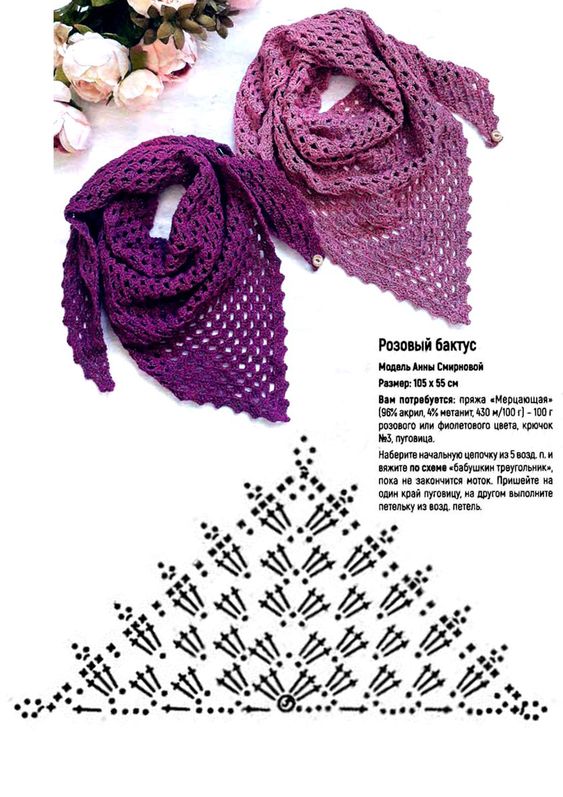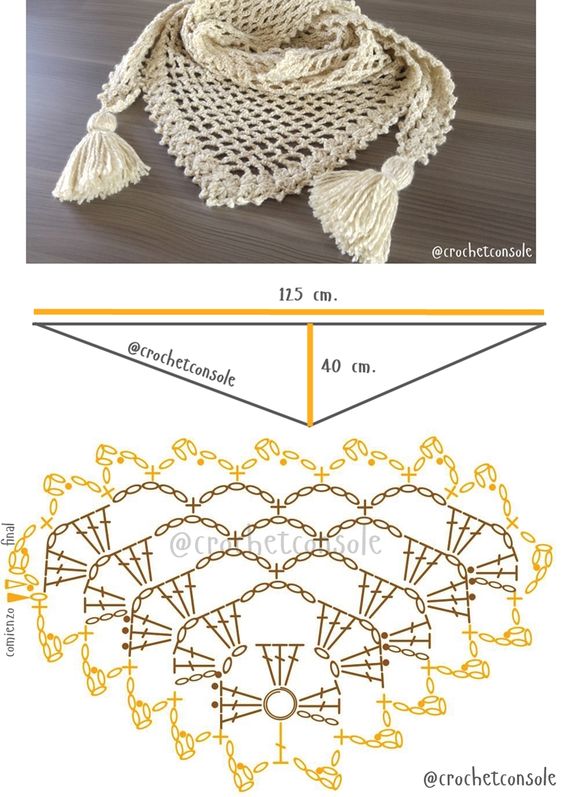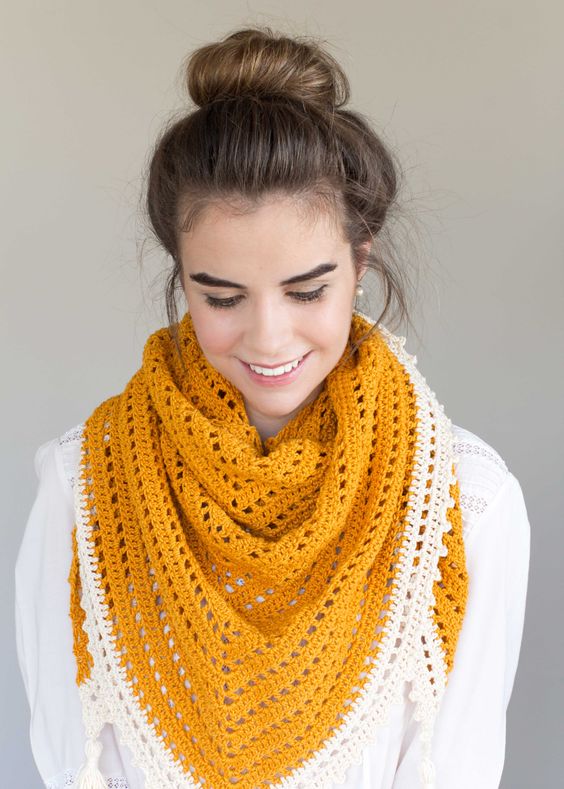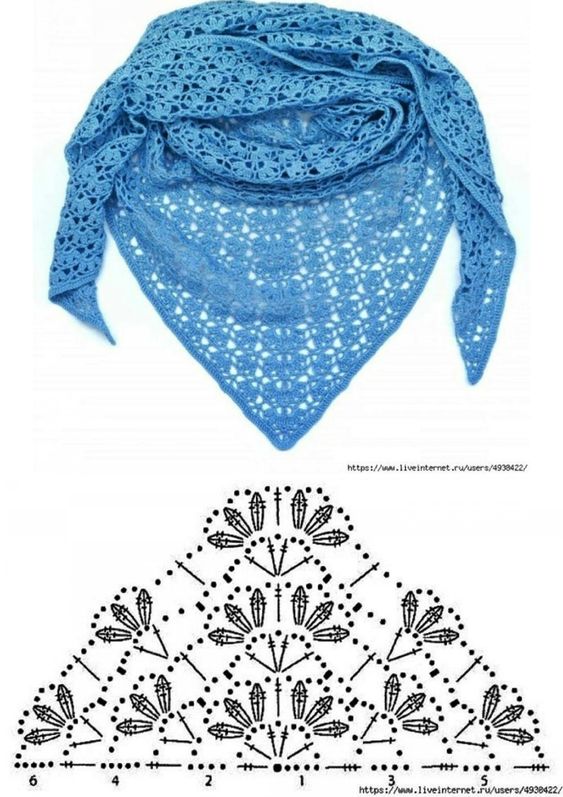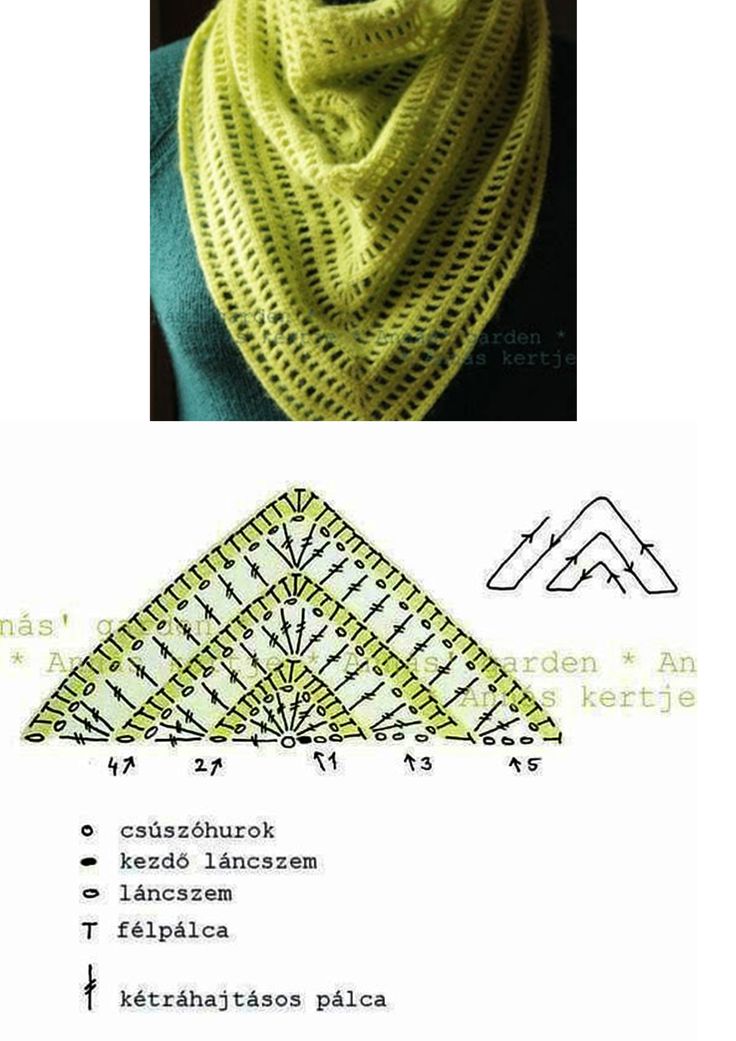 Pinterest.