Cutest Baby Poncho Tutorial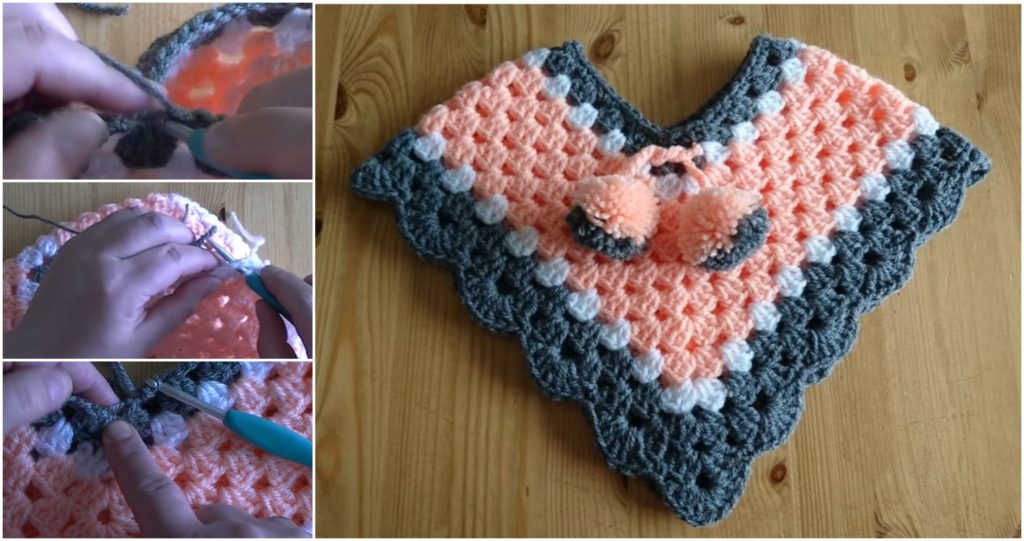 The projects like this are always very popular on our website and not only here but even on the whole internet.
Today we are going to talk about crocheting this cute baby poncho that is shown on the photos. This poncho is for babies who are 3 months old but I think that with the help of the tutorial you will be able create the poncho that will be bigger sized.
So I think that you should view the tutorial and start working on this project because if you do so, trust me you will be amazed by the result.