DIY Crochet Ballet Slippers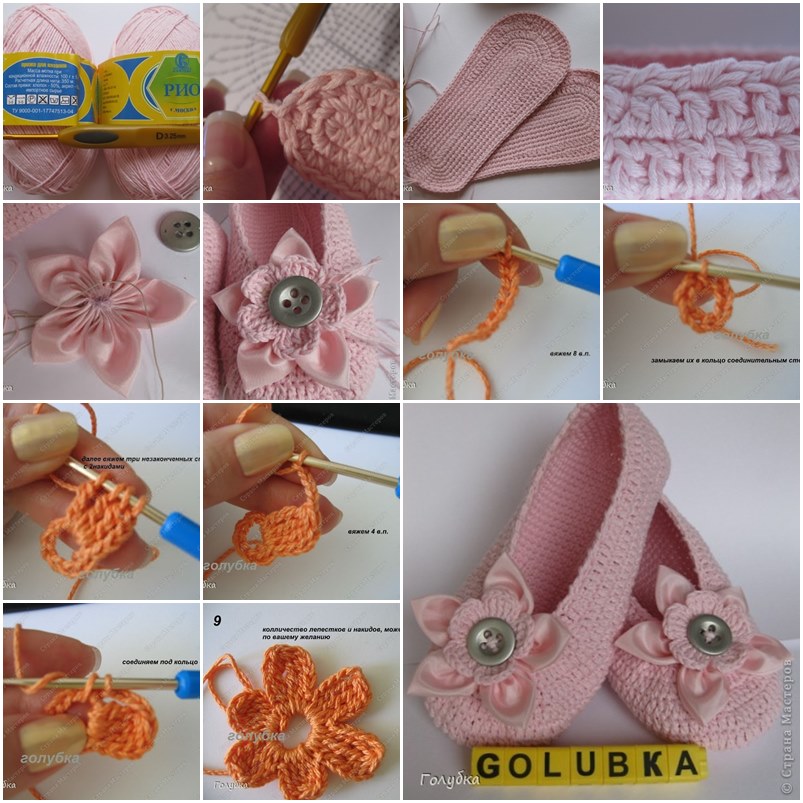 These crochet slipper patterns are fun to make and will keep your feet warm! In early summer or Autumn, sometimes it is a little bit cold at night here, so a pair of warm and comfortable slippers would come in handy.
The slippers are decorated with ribbon flowers that make them have a beautiful look. Enjoy !