DIY Pretty Crochet Flower Baby Booties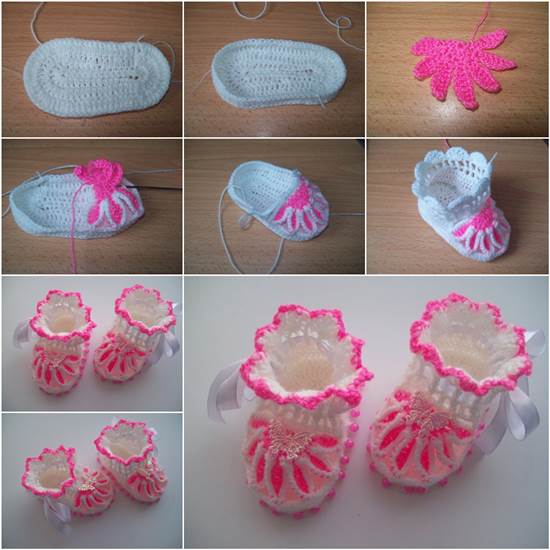 Homemade baby booties are perfect gifts for babies. You can create a nice one with a crochet hook and some yarn! If you know the basics of crocheting, here is a great idea for you to make a pair of pretty crochet baby booties.
They are so warm and comfortable for the little feet. I really love the beautiful crochet flowers that are embedded on the front of the booties, and the decorative beaded butterflies, which make the booties look so adorable.