DIY Pull Tabs Crochet Flowers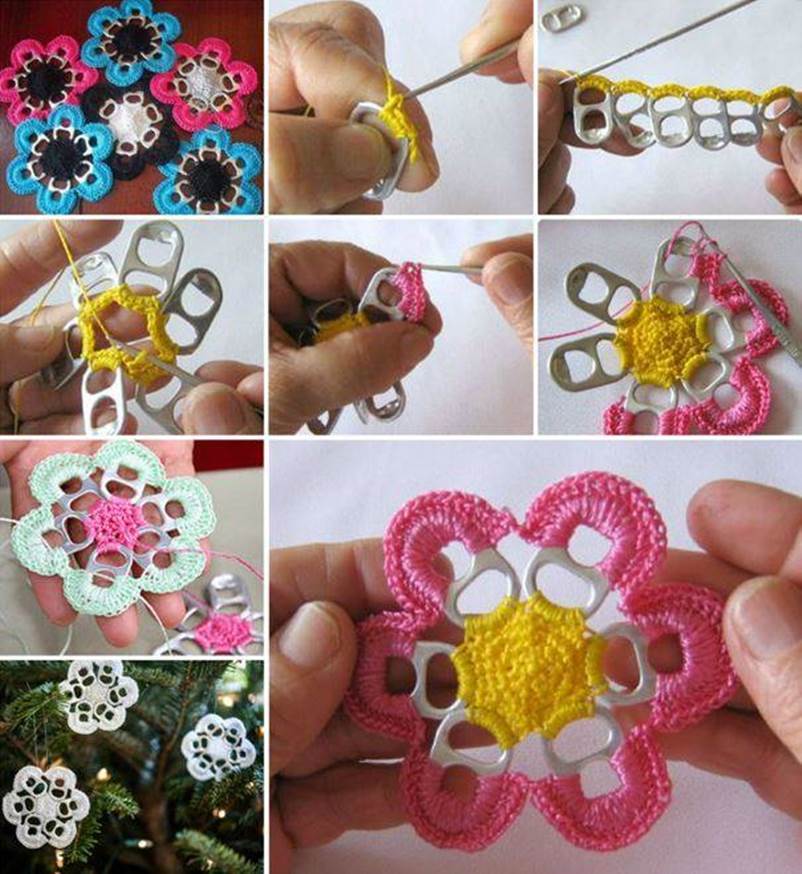 If you love crocheting, you will love these beautiful pull tabs crochet flowers. It is a creative way to recycle all those pull tabs.
You can use these crochet flowers to make various ornaments, decorations, gifts and even incorporate them into a larger craft project.
Crocheting a Soda Tab Flower
For each crochet flower you will need 6 pull tabs, crochet thread with your preferred colors, a lighter, scissors, wire cutters and a #3 crochet needle.