Double Strapped Slippers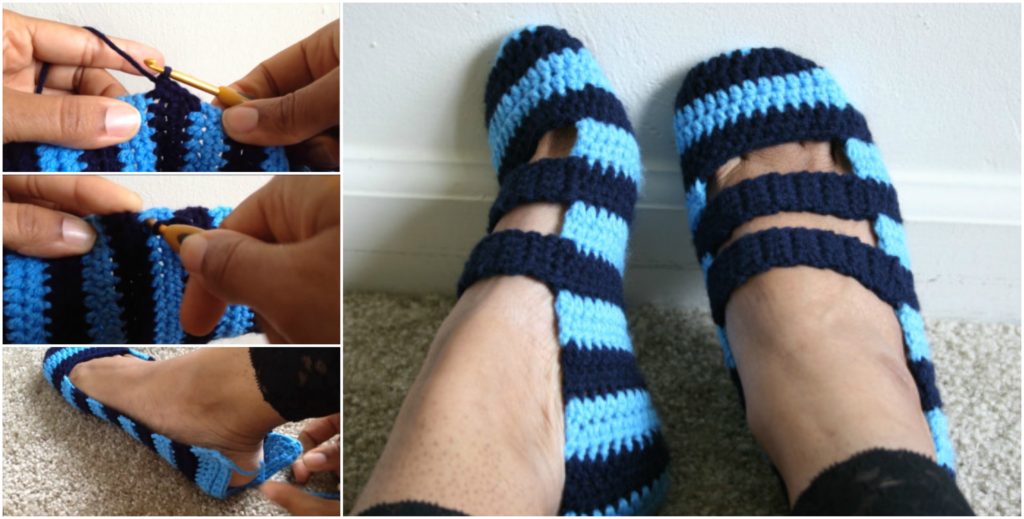 The article about crocheting slippers are very popular on our website and that is why you can find many different projects related to crochet slippers. Today we are going to share with you an article about one of the most interesting crochet slippers that can be found on the internet.
Today we are going to talk about crocheting double strapped slippers and here in today's article you are going to find a link that leads us to the pattern and a video tutorial of double strapped slippers.
So you already know what to do if you visit this website often, but if not than I am going to give you an advise.