Easy Crochet heart stitch pattern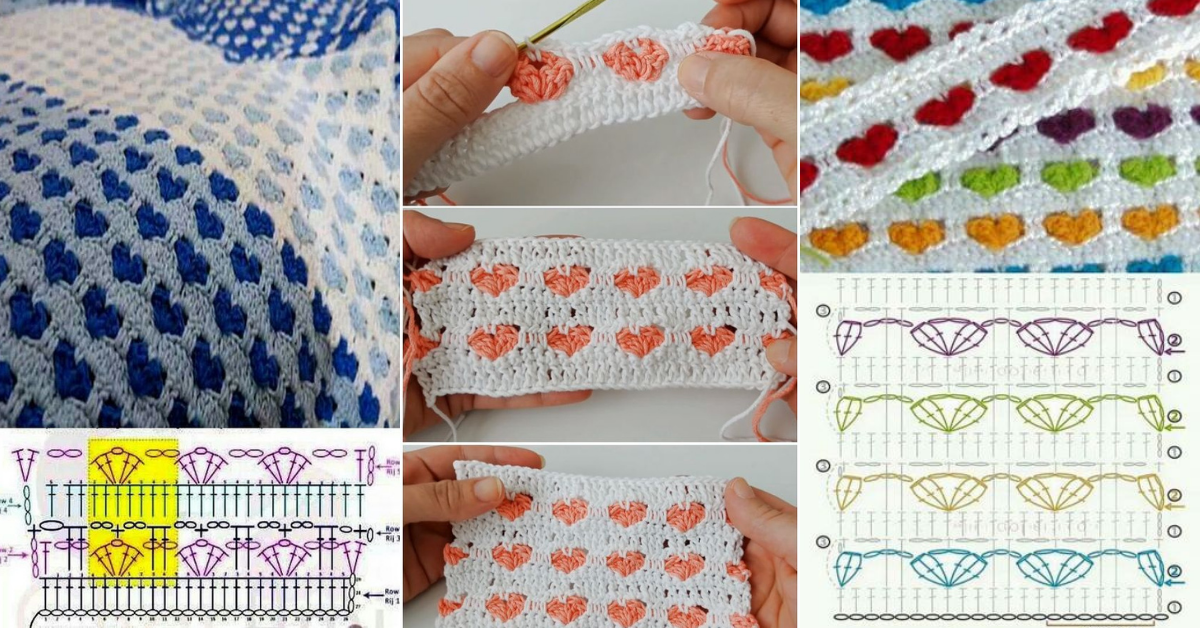 The heart is the eternal symbol of love, the heart crochet stitch is one of the most beautiful. It is perfect for different types of work such as clothes, bedspreads, towels.
The hearts are perfect for those looking for delicate options with a touch of romanticism. After all, hearts never go out of style.
Here are some ideas for using the crochet heart pattern.