Eggs are part of the diet of many people, for those who like to pay attention to every detail, we show you how to make a creative egg basket to store your eggs.
There are many ideas and models of crochet egg baskets, so we leave you a video tutorial and even some ideas to get inspired.
Store your eggs in an original and creative way. Take the opportunity to decorate your kitchen.
How to Crochet Eggs Basket
See:  https://www.gathered.how/knitting-and-crochet/crochet/free-egg-basket-crochet-pattern/
Egg basket crochet ideas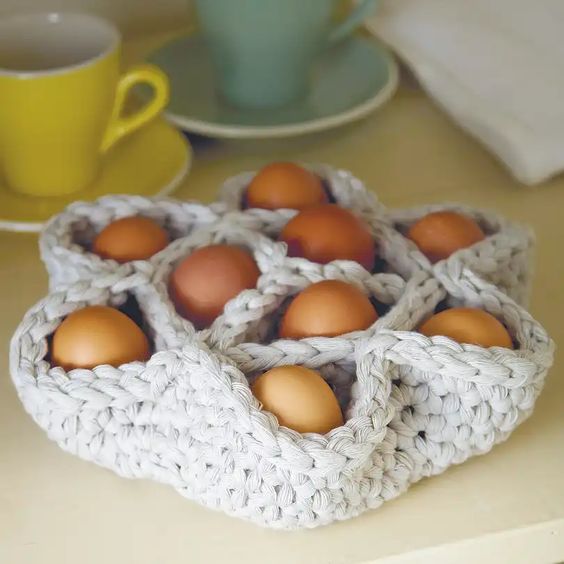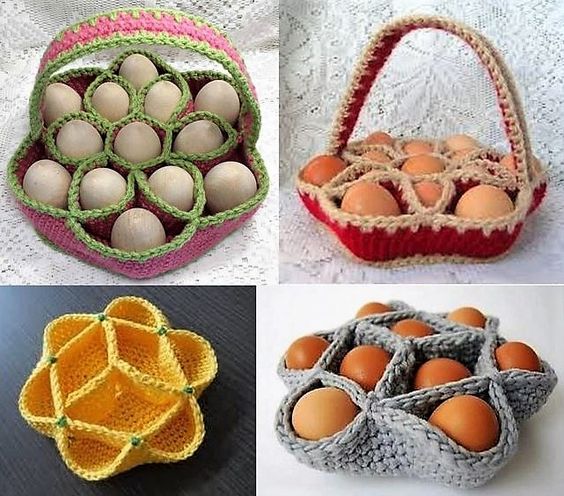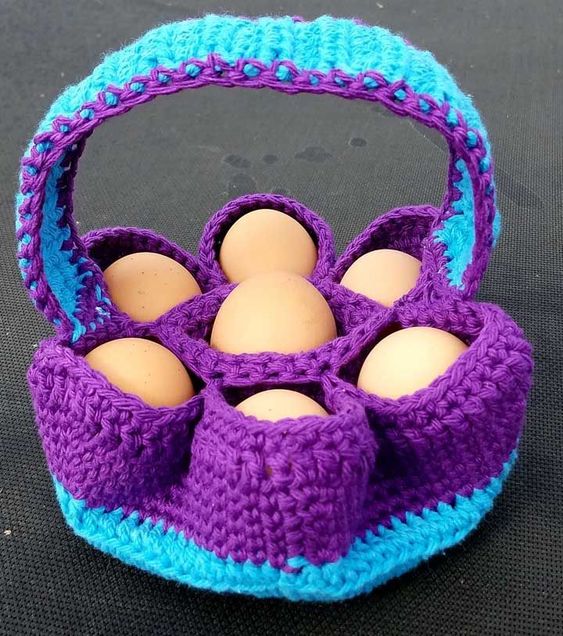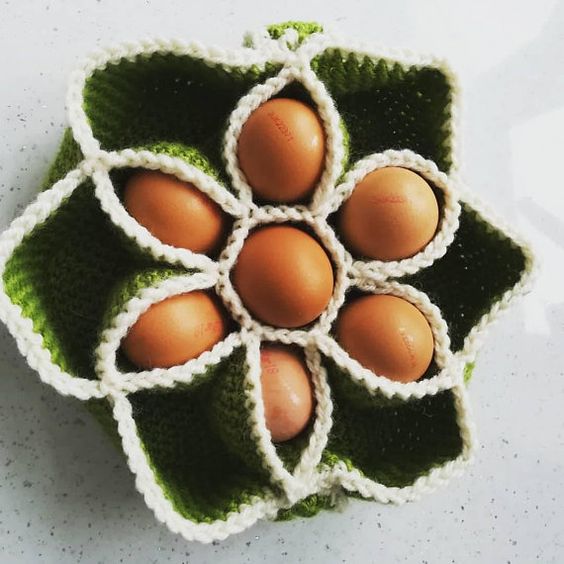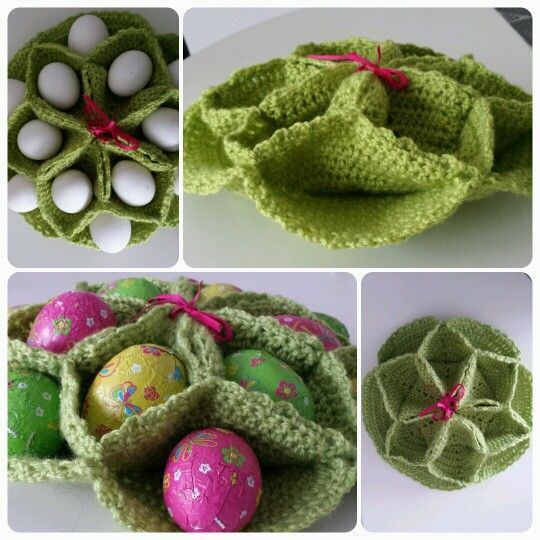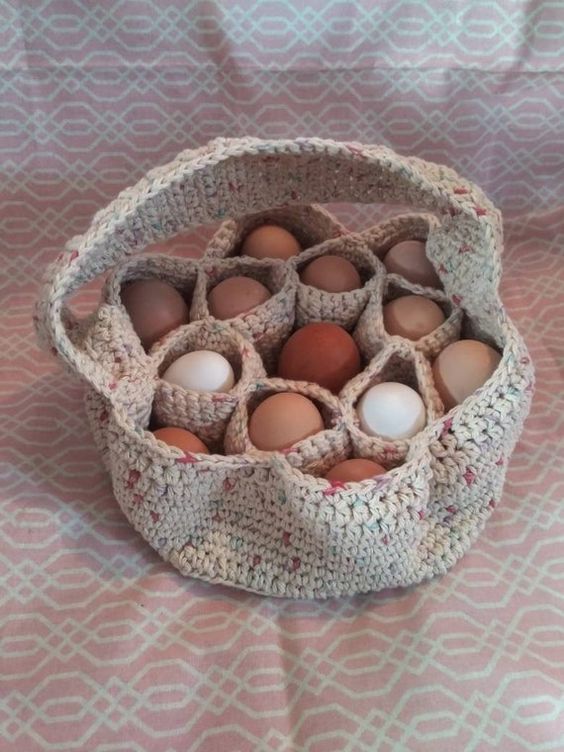 Pinterest.