Erigeneia Crochet Shawl (FREE Pattern)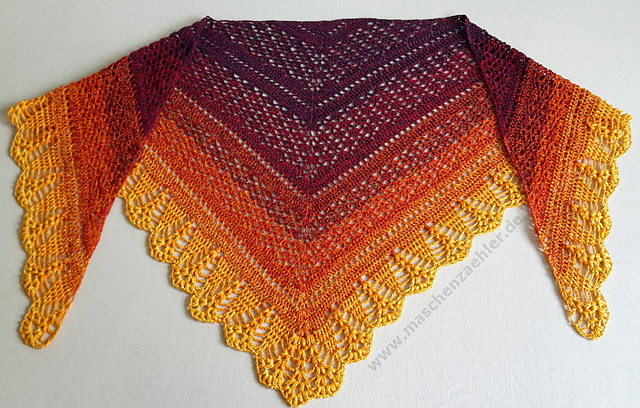 This gorgeous shawl pattern will inspire many crocheters to make one! The colorway is wonderful and the lacy frill at edges ads elegance and charm to this already beautiful pattern.
The Erigeneia crochet shawl pattern by Silke Terhorst looks amazing in a lovely gradient yarn.
Erigeneia means "Early-born" and is an epithet to the greek goddess Eos - the goddess of the Dawn. Worked in that lovely gradient yarn I couldn't help but think of a sunrise. That's where the shawl got its name from.