Ginkgo Shoulderette Shawl Pattern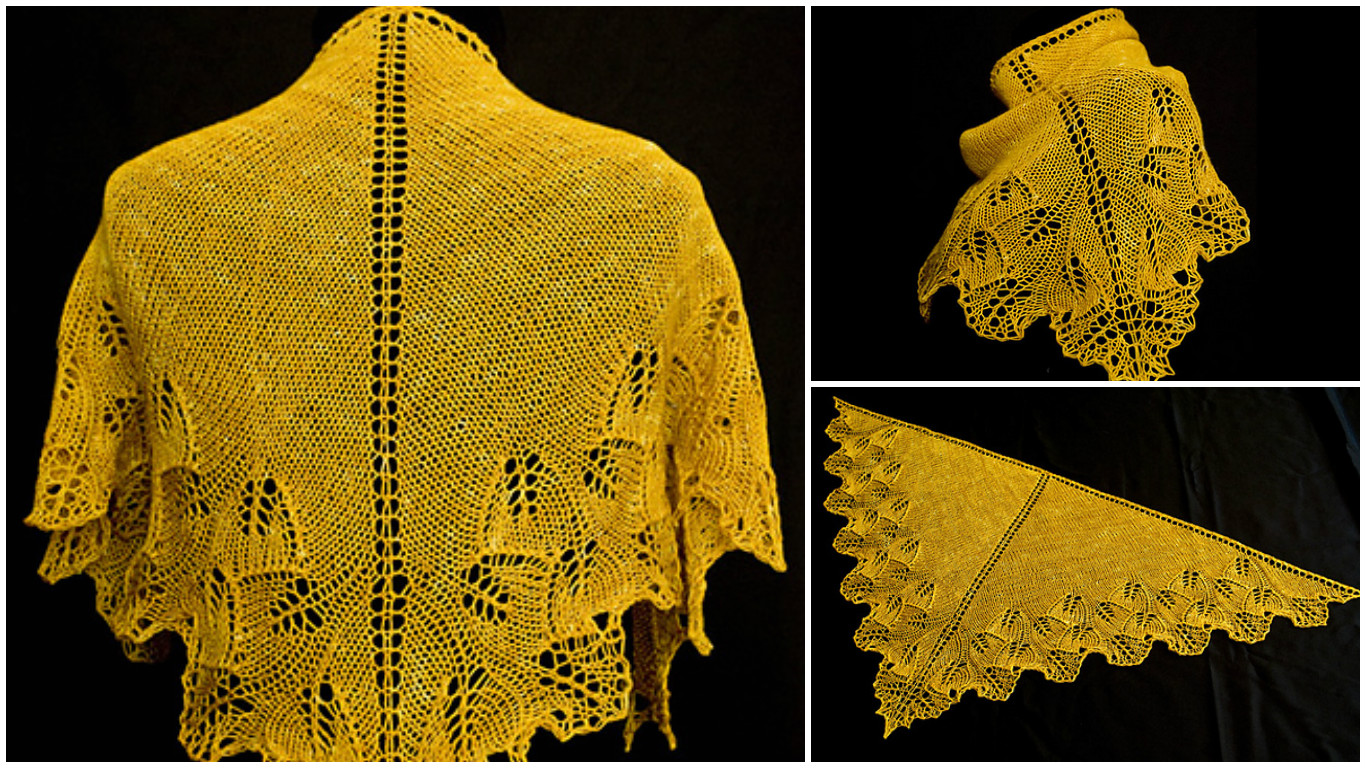 We have found another great design for shawl lovers. If your hobby is knitting and have some free time start working now and you will love your results.
The Author of this pattern Maggie Magali Has explained how to knit clearly and step by step, so thanks for that to her.
On the black background the golden shawl look perfect, but we think that this shawl will look also great in any colors and will be pretty at many type of clothing from your wardrobe.