Granny Square Bag Crochet Tutorial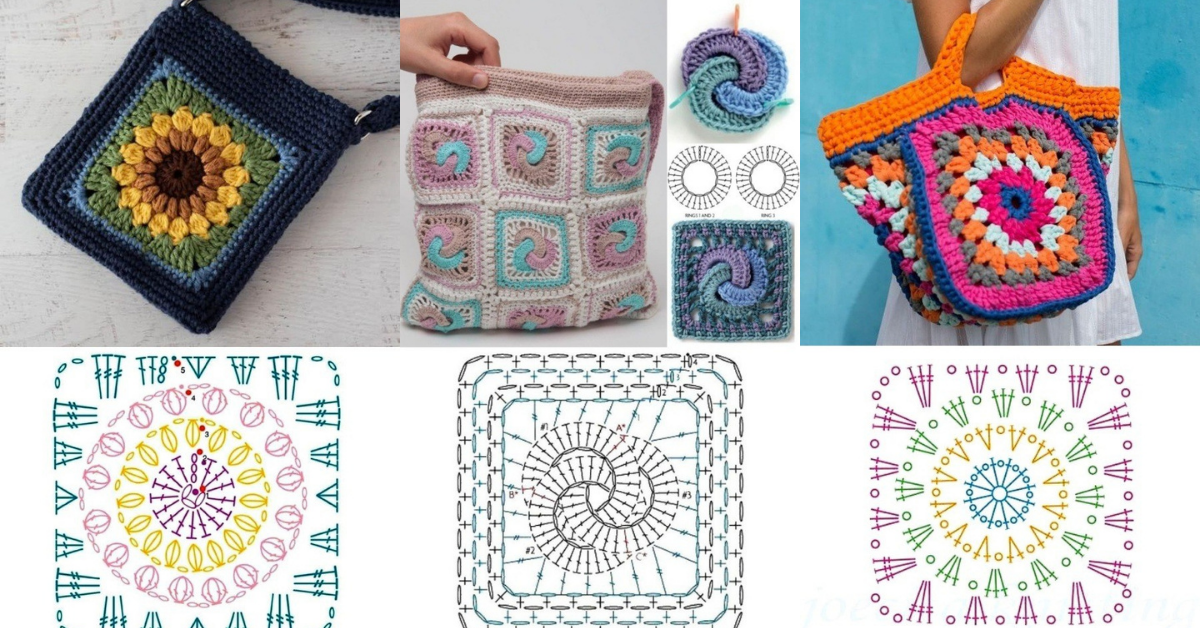 Crochet is a super trend in the fashion world, and crochet bags are a real undoing. Crochet bags are perfect to use for any occasion, more casual or more formal.
There are thousands of models of crochet bags. Our suggestion for today are bags made with crochet squares. Choose a granny square and assemble it in a bag. It's all a matter of personal taste.
Simpler or more elaborate, the truth is that there are many options and ideas to make one granny square bag crochet.