How to DIY Old T-shirt Crochet Rug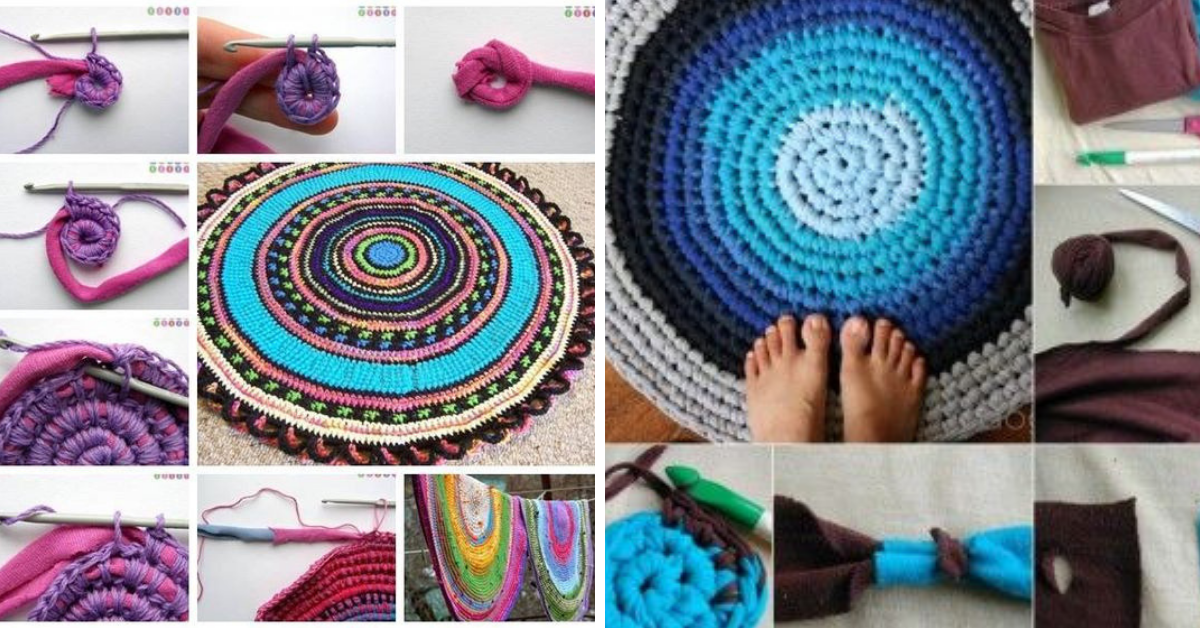 It gives us a thrill to make something new, that's useful and beautiful, out of something old and unwanted, Over-sized, corporate logo-ed T-shirts are a plentiful resource at your local thrift store or maybe even in your own closet.
One of uses is to cut them into strips and crochet them into rugs, it's easy make. Everyone can try.
You will need
Old T-shirts
Thread
Scissors
Crochet hook